The anxious wait for traumatised Mumbai couple got stretched a bit more on Friday, when government lawyer asked for time till Monday from the Supreme Court (SC) to study the report submitted by the KEM doctors. However, there was a ray of hope, when the apex court judge said that the KEM doctors in their report have favoured abortion.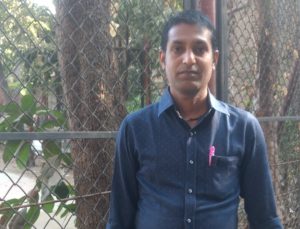 Santosh Pal, who works as a freelance typist in Fort area of Mumbai, along with his wife had approached SC seeking permission to medically abort their unborn child.
A month ago multiple sonography done on Pal's wife had shown that the unborn child has serious developmental defect called anencephaly – absence of brain-which is incompatible to life. However, the law does not permit abortion after 20 weeks of pregnancy, while, Pal's wife is now in her 24th week of pregnancy.
After hearing their plea, SC ordered a team of doctors from KEM hospital to examine Pal's wife. Following court's order, KEM doctors examined her on Thursday and submitted their report before the court on Friday. During the hearing, judge informed that in their reports the doctors have indicated that they are in favour of abortion.
The government lawyer then asked for time to examine the report following which the court has kept the matter to be heard on Monday.
In India, Section 3 of the Medical Termination of Pregnancy (MTP) Act, 1971, does not allow abortion after 20 weeks of pregnancy. The National Commission of Women (NCW) had recommended to the Union Health Ministry to allow abortions till 24 weeks of pregnancy. After which, in 2014, the Ministry of Health and Family Welfare proposed amendment to the present MTP Act.
The amendment, which will be called The Medical Termination of Pregnancy (Amendment) Bill, 2014, proposes to increase abortion limit from present 20 weeks to 24 weeks.
As per the draft law, for which the ministry had sought public comments in 2014, decision to allow abortion between 20 and 24 weeks can be taken "in good faith" by a healthcare provider if, among other conditions, pregnancy involves substantial risks to mother or child, or if it is "alleged by the pregnant woman to have been caused by rape."
However, no decision has been taken on the proposed amendment yet.
Related links:

Traumatised couple waits anxiously for Supreme Court nod
Mumbai woman moves Supreme Court seeking permission to abort foetus with serious abnormality