---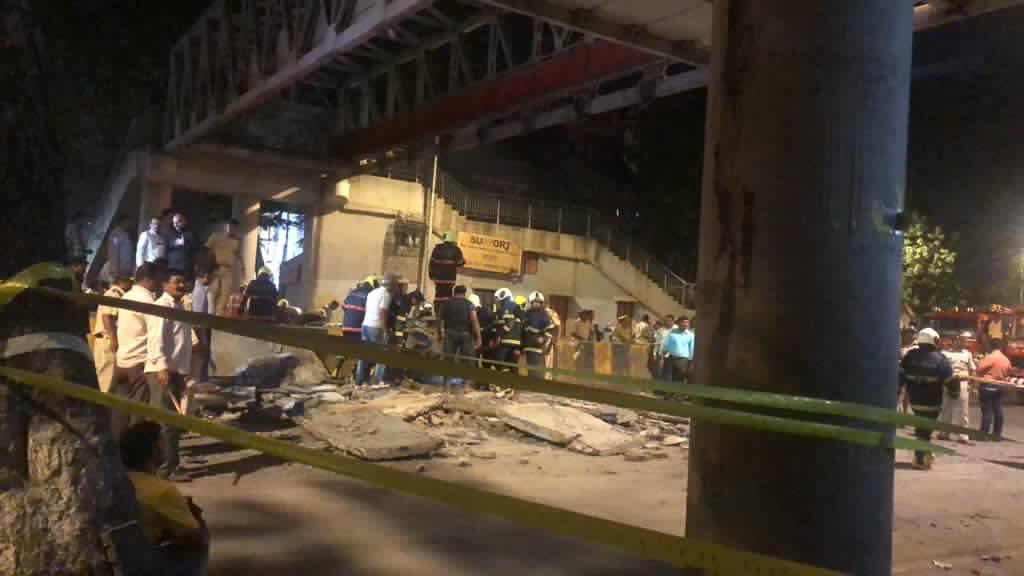 The central portion of the footover bridge collapsed this evening.
The unfortunate accident happened around 7:30 pm.
Injured persons are being shifted to hospitals.
Six people have died in the accident
Traffic has been affected, commuters are advised to use alternate routes. Senior police officers are on the spot.
36 people have been injured in this incident.
It is reported that more casualties are expected.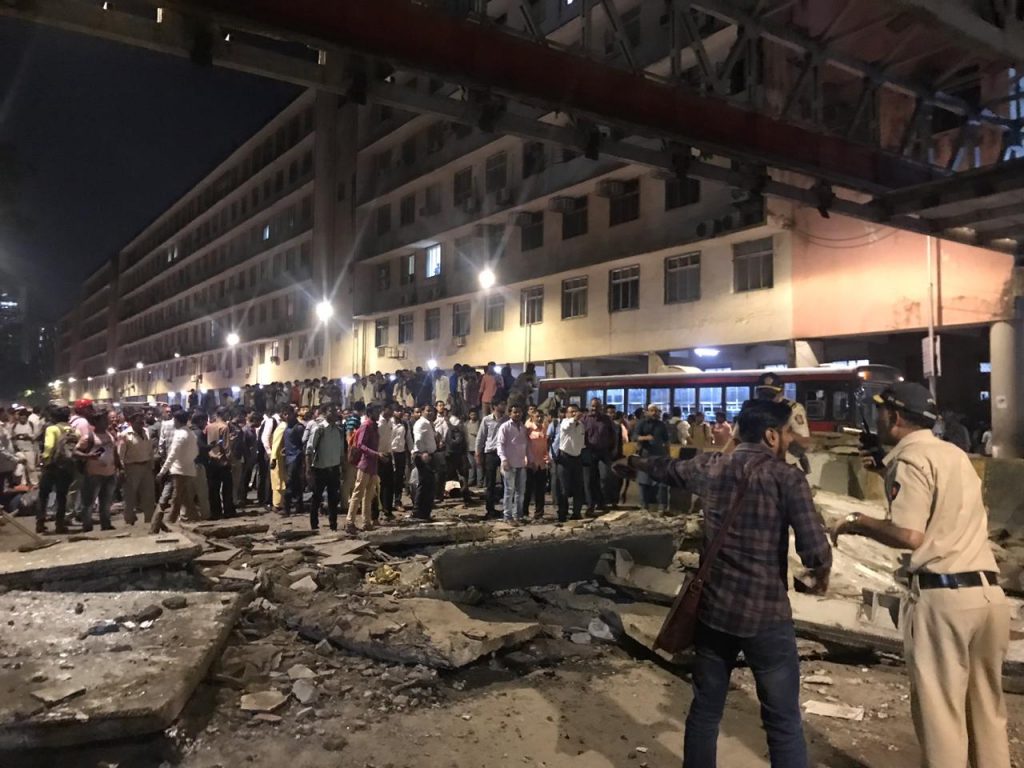 It is a bridge which connects CST station with Times Of India building road. It is called as Kasab bridge as Ajmal Kasab, who was awarded death sentence Mumbai terror case had crossed over the bridge from CST station. The bridge is always flooded as a large number is railway passengers use this bridge daily to commute.
Six people have been injured and have been rushed to St George Hospital which is located nearby. While 22 injured persons have been brought into GT Hospital.
Railway Minister @PiyushGoyal expresses his sincere condolences to the family of the victims in Mumbai Bridge Collapse. Railway doctors and personnel are cooperating with BMC in relief and rescue operations.

— Piyush Goyal Office (@PiyushGoyalOffc) March 14, 2019
While speaking to My Medical Mantra, Dr Madhukar Gaikwad, Medical Superintendent of St George hospital, said, "Twenty people who have been injured in this incident have been brought to the hospital. I am going to tend to them right now. And two person have been brought dead."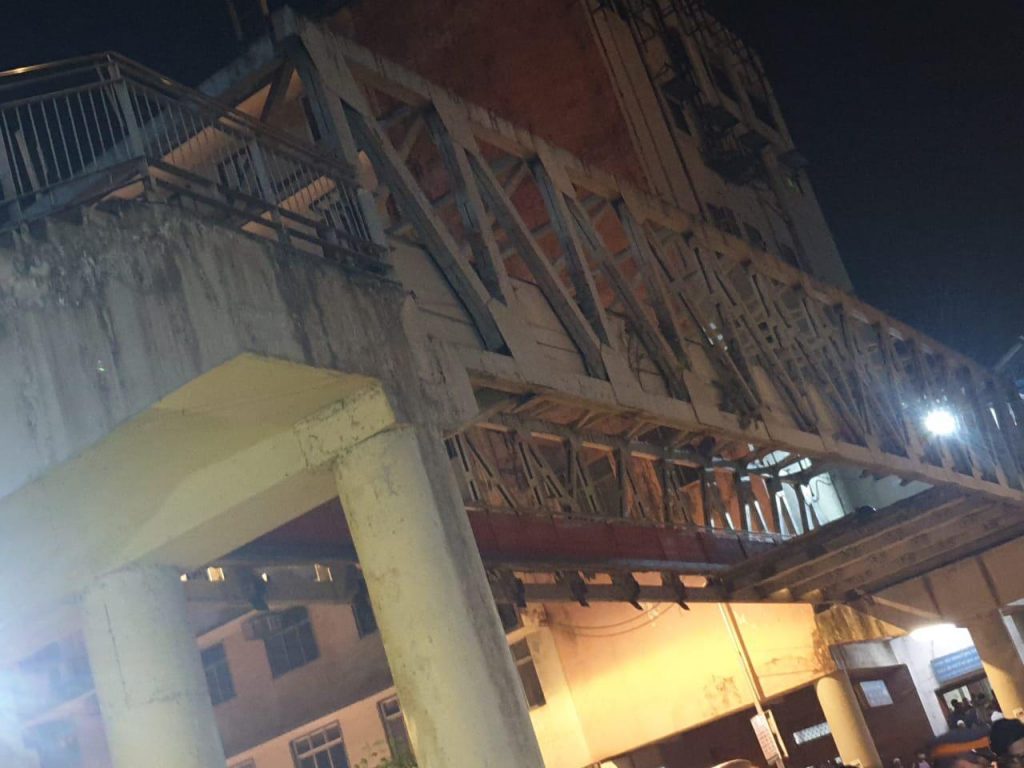 While Dr Mukund Tayade, medical superintendent from Gokuldas Tejpal (GT) Hospital stated that 22 injured persons have been brought into the hospital. Dr Vikas Maindad, medical superintendent of GT Hospital has confirmed that two people were brought dead.
Pained to hear about the FOB incident near TOI building in Mumbai.
Spoke to BMC Commissioner and @MumbaiPolice officials and instructed to ensure speedy relief efforts in coordination with @RailMinIndia officials.

— Devendra Fadnavis (@Dev_Fadnavis) March 14, 2019
Mumbai DCP Manjunath Shinge said, "Two women are confirmed dead. Their names are Apporva Prabhu and Ranjana Tambe."
According to information provided by BMC's Public Relations Officer (PRO) 29 people have been injured. And 4 people have died, with 3 brought dead to St George Hospital and 2 brought dead to GT Hospital.