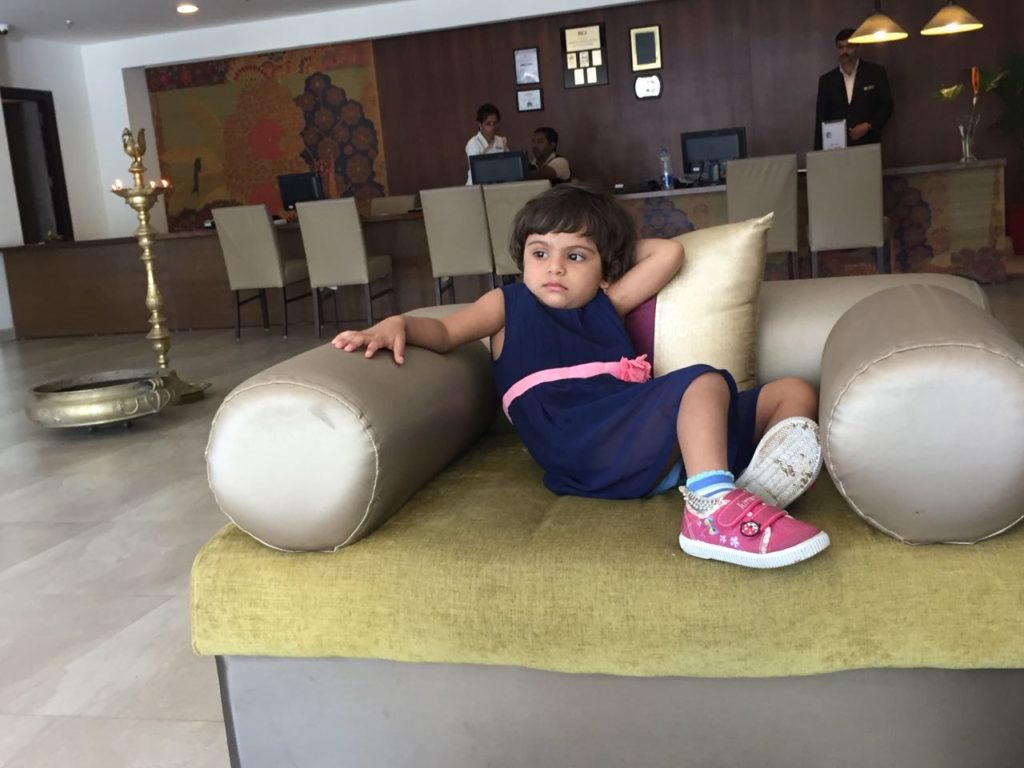 With only 10% of her heart functioning, three-year-old Aaradhya's parents are waiting for a miracle that will give their only child a new lease of life. The girl is wait-listed at Fortis hospital in Mumbai for a donor heart as she needs heart transplant at the earliest.
"She needs a heart transplant urgently as only 10% of her heart is functioning. It will be a challenge, as we need heart of a person whose weight is below 30 kilo and matches the blood group," said Dr Vijay Agarwal, paediatric heart transplant surgeon, Fortis hospital.
Her father Yogesh Mule said Aaradhya has already spent 45 days in the hospital in the last six months. "It was on the day of Gudi Padwa (Maharashtrian New Year) when we came to know about her heart condition. That morning she had complained of stomach ache and was vomiting. We were to leave for Pune, but decided to take her to a doctor first," said Yogesh. The couple were stunned when doctor asked them to hospitalise her in intensive care unit as her heart beat was 180 per minute. A child of 3 to 4 years has a normal heart beat of 80 to120 beats per minute.
"2D Echo and other tests were done and by evening, the doctors informed us that she had a heart failure and we had to take her to an expert. Only 25% of her heart was functioning then," said Yogesh.
Aaradhya was then referred to a doctor at Nanavati hospital where she was given treatment. "Now, the doctors have advised a heart transplant. We are doing our best to gather funds," said Yogesh. The couple has already spent around Rs 6 lakh and need another 25 lakh rupees for the heart transplant.
"Only a miracle can save my girl," said Yogesh, who works in a private firm as an insurance consultant.
According to the doctors at Fortis hospital, the reason behind Aaradhya's heart failure is viral myocarditis, a viral infection affecting the functioning of the heart. "Only 5% to 10% of all the paediatric heart transplant cases are related to viral myocarditis. While in some cases, the patient recovers, very few have heart failures and need a heart transplant," said Agarwal.
So far, there have been six paediatric heart transplant cases in Mumbai.
"What is a heart transplant?

A heart transplant or a cardiac transplantation is a surgical procedure performed on patients with end-stage heart failure or severe coronary artery disease. The procedure is only considered when neither medication nor other surgeries can ensure the survival of a patient. The heart is given by the family of person who has been declared brain dead.
If you wish to donate, contact Yogesh Mule on 9004145550 or you can issue a cheque in favour of 'Fortis Hospitals, Ltd.'
Related links
My Medical Mantra's #SaveAaradhya cause finds support from 2,000 college students
This is how we can #SaveAaradhya
Little Aaradhya's unbearable struggle continues, she is back in hospital
Has our 'heartless' society failed this father and his ailing three-year-old daughter?
As time runs out for his 3-year-old daughter, a desperate father seeks Sushma Swaraj's help to save her
Awaiting heart donor for his three-year-old daughter, father desperately prays for a miracle