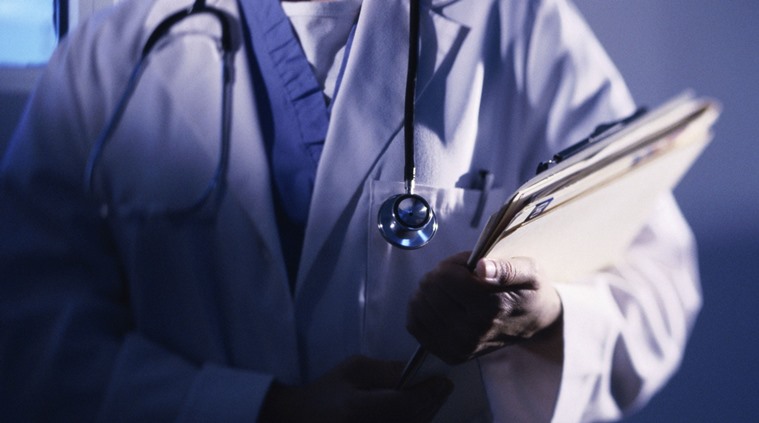 We have been reading occasionally of substandard medical care provided by some medical practitioners/institutions. In this context, I thought I should bring to the fore a supreme sacrifice by a colleague of mine, maintaining medical ethics of the highest standard
Two weeks back, I was requested to come to Spandan Heart Institute, Nagpur, to operate a critically ill patient, Mr Agnihotri from Madhya Pradesh, who needed a bypass surgery. The patient had critical triple vessel disease with unstable angina. He was a known diabetic. As I was seeing his angiography film, my anaesthetist at Nagpur doctor A. Joshi said his father was not well and perhaps was going to be hospitalised that very day, in the same hospital.
As luck would have it, the patient needing bypass surgery developed a massive heart attack and collapsed even before the surgery could start. We had to rush with all resuscitation and his chest was opened with cardiac massage. He was put on a heart-lung machine but even on full cardiopulmonary bypass, he continued to have persistent heart rhythm disturbances, in spite of repeated DC shocks and antiarrhythmic drugs. The patient's family was informed that the chances of his survival were bleak.
I did four bypasses on the heart in this critical situation. As the four grafts were completed the ECG settled and a good heart rhythm was obtained. To our utter surprise and joy, the patient came out of the Operation Theatre (OT) in a very good condition.
As I was writing the operation notes, the anaesthetist, Dr Joshi came out to me after changing his dress. I was surprised how he had changed his dress so soon. It was then that Dr Joshi told me his father had expired minutes back. I was shocked beyond words. Dr Joshi told me as our patient was being resuscitated on the second floor in the OT his father had reached the hospital's ICU on the ground floor.
On reaching the ICU, his father also collapsed suddenly and was put on a ventilator, Dr Joshi was informed about this by doctors in the ICU but he did not want to leave the critically ill patient who had been rushed for bypass surgery and remained with the patient for three hours.
As an honest doctor, he gave as good anaesthetic support as he could, while on the back of his mind was his father's grave condition. Throughout the surgery he never informed me that his father was so sick and continued to do his duty in the OT. While the bypass patient came out of the OT in a good haemodynamic condition, Dr Joshi's own father died at about the same time, not giving him an opportunity to see him alive.
Last week, the bypass surgery patient was discharged from Spandan Heart Institute, Nagpur in a very good condition. As everyone was congratulating me on the phone from Nagpur for an excellent surgery, I was wondering at the supreme sacrifice of my anaesthetist, Dr Joshi.
The author is the Chairman and Chief Cardiac Surgeon, Beating Heart Clinic Hyderabad and Director Cardiac Sciences & Chief Cardiac Surgeon, Sunshine Hospital Gachibowli, Hyderabad