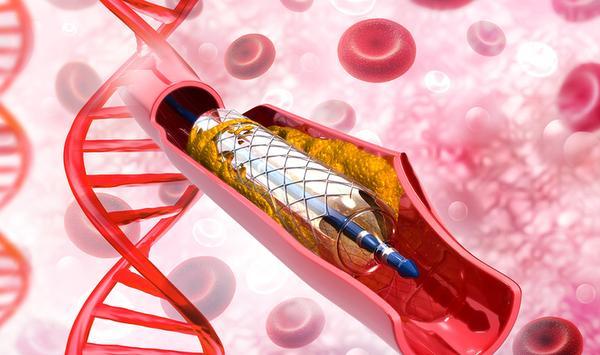 A day after National Pharmaceutical Pricing Authority (NPPA) fixed ceiling price of stents, fear of severe scarcity of stents worries cardiologists as leading stent manufacturers withdraw stents in name of relabeling products.
NPPA on Monday announced price-cuts of life-saving coronary stents by up to 85% by capping them at Rs7,260 for bare metal ones and Rs29,600 for drug eluting variety.
As per NPPA's decision, maximum retail price of bare metal stents (BMS) and drug eluting stents (DES) will be Rs7,623 and Rs31,080, respectively, inclusive of VAT and other local taxes.
"We are facing the problem of unavailability of high-end stents already. We are expecting a severe scarcity of stents in coming days," said Dr Ajay Chaurasia, Head of Cardiology Department at BYL Nair Hospital.
He said while the government hospitals will not face the shortage of stents problem, patients at private hospitals might feel it.
"With NPPA's decision on capping price of stents, companies providing stents will not be introducing high-end stents in market. They will instead continue with stents that has been in the market for last 4-5 years and were planning to phase out," said Dr Chaurasia.
The issue of overpricing of cardiac stents has been repeatedly taken up by health activists, Food and Drugs Administration.
Recently, Controller of Legal Metrology, Maharashtra, had written to NPPA stating that during an inspection of 8 major hospitals, it was revealed that all hospitals are charging different prices for stents.
It said prices of stents varied between Rs1,05,000 to Rs1,90,000 in different hospitals. In the letter, it also requested to expedite the process of making the decision to fix a standardised specification of stent and its MRP to stop fleecing and cheating of patients.
"Instead of putting a cap on the price, NPPA should have tackled the disparity in its MRP and prices at which hospitals are selling them to patients. This decision of NPPA will deter companies to introduce latest advance stents in the Indian market," said Dr Prafulla Kerkar, Head of Cardiology Department at KEM Hospital.
According to sources, catheterization labs across the city have been informed about withdrawal of stents, especially high-end ones, from immediate effect for relabeling. Sources added that there is a speculation that the companies have decided not to reintroduce high-end stents in the market.
Dr KK Agarwal, a leading Cardiologist from Delhi and General Secretary of Indian Medical Association (IMA), said while NPPA's decision of introducing ceiling price of stents is good, it is too early to say whether or not the private hospitals will pass the benefits to its patients.
"It is a good move, but we will have to see if hospitals pass on the benefits to its patients. It all depends on package offered by hospitals, which can vary," said Agarwal.