For a woman, losing her breast is akin to losing a limb. It not only physically scars her, but also scars her soul and her self-confidence. However, in a small discreet corner of the office of Cancer Patients Aid Association (CPAA) situated in Worli, 51-year-old Rajeshree Shinde has been giving lakhs of such women across the country a new lease of life by making prosthesis breasts for them.
However, little is known about Shinde, who herself has been more than a victim of cancer. Her life story goes back to the year 1996, when tragedy struck. Until then, Shinde was leading a normal life with her husband.
One sunny afternoon in 1996, an elated Shinde was rushing back to her home in South Mumbai to share the good news with her husband. A health check-up had revealed that she is pregnant. However, little did she know that life had something else in store for her.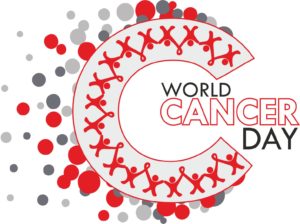 Her husband had taken seriously ill and was rushed to the hospital. Tests revealed that he had blood cancer. A year later, her husband succumbed to the dreaded disease, leaving Shinde behind to fend for herself and a daughter who was just a few months old.
If that wasn't enough, Shinde's daughter had TB since her birth. To make matters even worse, Shinde's in-laws blamed her for their son's death and abandon her and her little daughter.
Shinde with her never-say-die attitude continued to live her life and kept moving on. The only constant in her life was her job at CPAA where she has been working for 25 years.
In 2002, Shinde remarried and her life was back on track and was running smoothly for five years. She, with her husband and daughter who was five years old then, were leading a normal peaceful life.
Life wasn't done with her yet. In 2007, Shinde got another shock.
"We were home and suddenly my husband complained about the pain in stomach. Next day we visited doctor for check-up," said Shinde.
Initially, they thought it must be a normal pain. "When we got the reports, I went numb, as my husband was diagnosed liver cancer," Shinde recalled.
Within one-and-a-half years, Shinde's second husband too passed away.
Just when she was reviving herself from second husband's death, life dealt another devastating blow to her. In 2013, her daughter succumbed to TB.
Despite all that she has gone through, Shinde says the only thing she has learnt in life is to move on.
"I believe we are born to live and should live life, despite of all the hurdles," said Shinde.
Not one to give up, Shinde has been working with CPAA, making breast prosthesis for women.
"I feel content to boost other women lives, because I can understand their pain, as I have seen my both husbands going through it," said Shinde.
Looking at her, one only wished if ever there was prosthesis for a broken soul.
Related links
Breast prosthesis, a simple innovation that has changed lives of women