Daulatram Jogewat, the Madhya Pradesh Police Inspector whose picture was uploaded on Twitter in an infamous tweet by Shobha De, has arrived in Mumbai for treatment after Dr Muffazal Lakdawala, Bariatric Surgeon, volunteered to help Jogewat.
Jogewat is admitted to Saifee Hospital, where he underwent a battery of medical tests.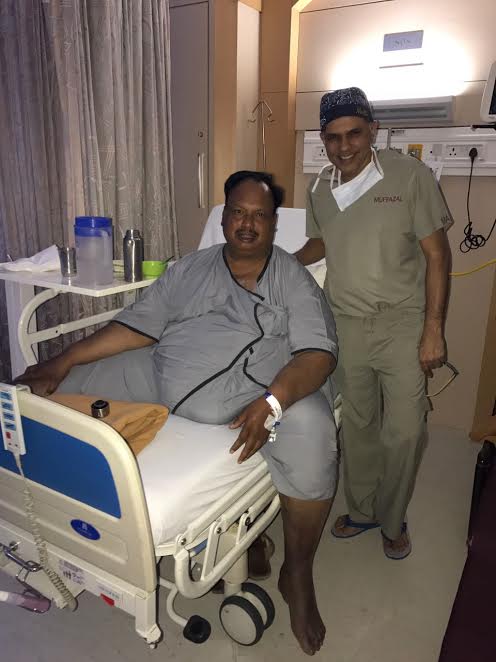 "He is undergoing a series of tests at Saifee Hospital, which will help us determine the diseases he suffers from and if bariatric surgery can help him," said Lakdawala, adding that his medical reports will be reviewed to decide on further course of action.
"My team and I will ensure that best medical treatment is given to him and are hoping that he should be on road to recovery very soon," added Lakdawala.
Jogewat presently weighs around 180 kilos. He joined the police force in 1979. Once an athlete and an avid volley ball and football player in his younger days, the 57-year-old started gaining weight after a gall bladder operation in 1993. It is reported that he has insulin imbalance in his body and he had begun gaining weight since then.
Related links
'Obesity a disease, not a choice'