PART 2
Staying hydrated is important during lactation but drinking water becomes a chore, let's look at interesting ways to achieve it:
Herbal tea: Boil tulsi, ginger, and lemongrass, mint (you can decide the quantity and choose all or just one or two ingredients). Before drinking, add lemon juice and jaggery or even green tea leaves.
Hot Milk Booster: Make a powder of almonds, walnuts, elaichi and keep it in an air tight jar. Or buy a ready-made milk masala. When you are hungry, heat the milk, add milk masala and jaggery as desired and drink it. Alternatively, chop dates or anjeer and add it to the milk.
Hot exotic soup: Make a soup of all kinds of vegetables, separately or in combination and boil. Op for combinations like tomato-onion garlic, spinach- onion –tomato, beetroot- tomato-white pumpkin and corn – French beans – carrots.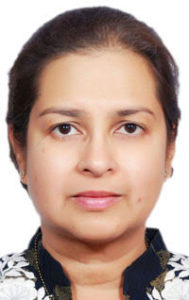 The purpose is to value add a regular vegetable soup. Also add various types of sprouts or table spoon of dals like masoor, moong or whole soaked pulses like rajma, chana or vatana. Be alert to the vegetables and pulses that cause you or your infant gas. If you are non-vegetarian, add shredded chicken. As the soup is boiling, stir in beaten eggs as it gives a great texture. One can have the soup puree or just leave the vegetables/ pulses/ non veg pieces in the soup. Add more flavours by making a thin white sauce, by sautéing wheat flour in a little butter. Add milk and water and mix. Add this white sauce to the piping hot soups and consume it.
Lastly, I want to increase awareness regarding the humble curry leaf, which we get it at a low cost or no cost. Probably, that is the reason it gets bad treatment. One just spots them in dal or vegetable and you pick it out and remove them aside.
Curry leaves are rich in folic acid and vitamins and minerals. Wash and sun dry them, hand crush them into a powder and store them in an airtight jar. How to use it –Add a big pinch in a chappati dough ball and roll into rotis, sprinkle vegetables and dals (no one can throw it out) in it. Also, add to the chaas or curd.
Make curry leaf chutney by adding a handful of curry leaf powder to garlic, groundnuts, red chili powder, roasted jeera, toasted til, flax seeds, and grated dry coconut. Grind all these ingredients and top with amchur powder or anardana, add salt and sugar to taste.