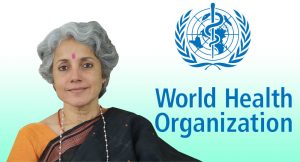 Dr Soumya Swaminathan has been appointed Deputy Director-General for Programmes (DDP) of World Health Organization (WHO). A pediatrician from the Republic of India and a globally recognised researcher on tuberculosis and HIV, she has 30 years of experience in clinical care and research. She has worked throughout her career to translate research into impactful programmes.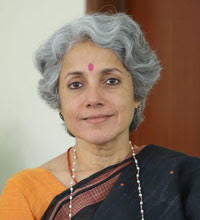 For two years now, Dr Swaminathan has been serving as DG of ICMR, the apex body in India for biomedical research. A repository on clinical research and public health, Dr Swaminathan's earlier stint in WHO was as co-ordinator, Research in Neglected Priorities, TDR (Special Programme for Research and Training in Tropical Diseases) from 2009 to 2011.
She is the daughter of MS Swaminathan (92), the acclaimed Indian geneticist and father of green revolution.
Dr Soumya Swaminathan ICMRs efforts to engender an environment that nurtures biomedical research in the country through a twin-track approach of supporting both intramural and extramural research initiatives. ICMR, which is now a constituent body of DHR, also provides critical research support to drive rapid responses to the health priorities of the country and works closely with national health programmes to help achieve targets for control, elimination and eradication of diseases.

Among the key initiatives under her charge include the setting up of the India TB Research Consortium, a platform for the convergence of national and global research to fast-track TB elimination; the India-Africa Health Sciences partnership; the Antimicrobial Research and Surveillance network to estimate drug resistant infections in India to help design an evidence-based and informed response mechanism.

Through DHR and the network of ICMR institutes, Dr Swaminathan will continue to focus on key health priorities and generating scientific evidence for achieving public health impact. She will also work towards expanding the scope and quality of biomedical research being conducted in medical colleges in India.