"Weeks of mental agony has come to an end. I hope my case will now benefit other couples and they do not have to go through the trauma like us," said a relieved Santosh Pal, after the Supreme Court (SC) on Monday gave permission to his wife to abort her 24-week foetus. The couple was forced to approach SC last week to seek permission to abort their 24-week-old unborn after a routine sonography test revealed that the foetus has a serious developmental defect called anencephaly – absence of brain.
As per the SC, the woman will now undergo abortion at the KEM Hospital in Parel.
The established law in India does not allow medical termination of pregnancy beyond 20 weeks, following which the couple was forced to move the SC.
After hearing her petition on Wednesday, the apex court had passed an order directing KEM Hospital, Mumbai, doctors to examine her case. It was on KEM Hospital's medical report that the Court gave the decision.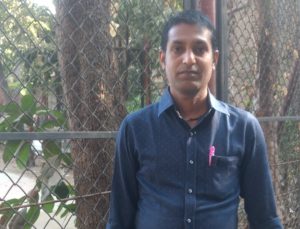 "I am extremely thankful and relieved that SC has allowed the termination of pregnancy going beyond the limit of 20 weeks set by the law. I am happy that we could do this on the second occasion," said Dr Nikhil Datar, medical director and gynaecologist at Cloud Nine hospital who helped the couple in approaching the court.
Dr Sangeeta Pikale, gynaecologist whom the couple consulted too, said, "It is a wonderful decision by the SC but all patients won't be fortunate enough to take recourse to the SC for redressal in abortion case. We really hope that the SC considers and suggests certain policy guidelines regarding regional support in form of committees that can sanction abortion in such cases and also create certain guidelines regarding the services of hospitals to be approached in such cases."
She said an abnormality like anencephaly can be detected in the 12th week of pregnancy but in India, accessibility to healthcare, ultrasound, affordability to these services and awareness is a problem. "All these three things have to be in tandem," said Pikale.
Datar further said he was hoping that some guidelines would be given so that women are not harassed to approach courts every now and then. "I am hoping that this will be done when Dr Nikhil Datar vs Government of India (which is the matter based on policy issues) comes up for hearing. It is scheduled in this month itself," said Datar.
Datar had moved to SC in 2008, seeking permission for his patient, Mumbai resident Niketa Mehta, to abort her unborn baby that had cardiac abnormalities after the 20-week limit. In July 2016, he helped a rape survivor file petition with the SC to abort her unborn child with same abnormalities in the 24th week of pregnancy.
Dr Nandita Palshetkar, President of Mumbai Obstetric and Gynaecological Society emphasised on urgent need to raise awareness among women to undergo antenatal check-ups and sonography during gestation period to detect certain abnormalities like anencephaly earlier.
"While there is an urgent need to extend the abortion limit to 24 weeks, it is equally important that every woman in this country are aware of the importance of timely antenatal check-ups and get access to affordable healthcare in pregnancy," said Palshetkar.