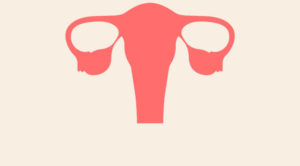 A Solapur woman aged 21 is the first person to undergo a uterus transplant in Pune on Thursday (May 18) the doctors' in the city have welcomed this first attempt. Optimistic about its success, city doctors say that, its' moment of pride for the medical fraternity in the city to lead the country's first womb transplant surgery.
"It gives a new hope for a woman who cannot carry their own baby in their womb," said, Jayashree Todkar, a bariatric surgeon from Pune. "You cannot just learn through your own experiences. Learning from someone else's experiments is also very vital. With the documentation on womb transplant, now, there will be a lot of learning for other doctors. With this we will also learn a lot of things on how bodies are reacting and some kind of predictability can be established. Standardisation will be done along with setting up new rules and regulations," said Todkar who is also conveyor for Non-Communicable Diseases and Obesity Taskforce, Government of Maharashtra.
She added that there is a need to educate people, about the need to save their organs so that they do not reach the stage of 'acquired organ failure.' "Uterus cancer is not very common, but the patient lands up at a late stage. It then becomes difficult to save a uterus. Early detection and prevention should be the first way to tackle and save organs from becoming dysfunctional."
A team of 12 doctors have begun the first uterine transplant at 9 am at Pune's Galaxy Care Laparoscopy Institute (GCLI) on Thursday. The State's Directorate of Health Services has given a license to carry out uterus transplant to the GCLI, Pune.
Prakash Marathe, President of IMA, Pune, said, "This attempt has ensured that Pune does not lag behind when medical science is advancing at such a fast pace. Blood donation was the first thing where organ donation began, following which eye donation became more popular. When people are slowly becoming aware about different forms of organ donation, uterus is a big boost in the movement for organ donation."
He also said that there is a need to make rules and regulations on organ donations simpler so that new innovations can be easily practiced. While uterus transplants are expensive he said that more funds should be raised in the future so that a woman without a uterus can have their own child.
Dr Shashank Shah, bariatric surgeon from Pune said, "It is a moment of pride, as the attempt is useful step and will add value to science. One has to take the first step which then gives boost to further research. It will also help in setting up protocol and understanding on this topic in future."
Avinash Bhondave, former Senior Vice-President of IMA, Maharashtra, said, "It is a very good proposition. It will be a boon for women with severe uterine problems who cannot give birth to their own child. It is a great point in Indian medical history when along with the option of surrogacy and adoption even uterine transplant can be made available. It is a boon for womankind."
The first uterus transplant has also seen much debate on its viability and is also criticised by the medical fraternity Bhondave thinks that criticism cannot stop new experiments. "Whenever there is something new there is criticism, but people follow it once it succeeds. Experiments should happen."