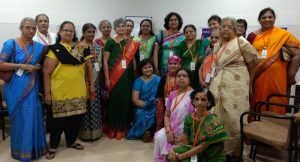 In the last three months, Pune has witnessed new initiatives being launched by cancer support groups. New groups are being formed and more number of cancer survivors getting trained for effective volunteering.
Aastha breast cancer support group, the first of this kind, is a support group in Pune formed in 2002. It hardly had any breast cancer survivors for voluntary help when it started. In the recent past, at least one new cancer survivor is willing to join the group every month. With more number of volunteers joining in, the group had started screening two years back and has screened around 12,000 women till date.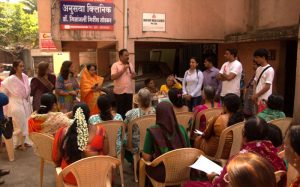 Last month, the pioneer exclusively for head and neck
cancer
patients was started in Pune by a group of oncologists.
The Nag Foundation, which brings together a group of oncologists from the city, has started an exclusive training program three months ago to train
breast cancer
survivors in Pune. The batch of first 30 survivors did its first awareness camp in one of the housing society last month.
Going beyond conducting monthly meetings, the
cancer
survivors at
cancer
support group of Deenanath hospital in the city, are enacting a play on the theme of
cancer
in the next week for the first time.
The group which started with just two cancer survivors in 2015 has a network of around 10 to 12 cancer survivors who are ready to give any help when needed. Though the number of cancer survivors remains floating, recently, the monthly meetings see around 30 to 40 cancer survivors attending it. Last week, in order to expand its reach through social media, the group has also created its Facebook page.
Similarly, Pune's Care India Medical Society's Cancer Support group's first meeting was started with just seven cancer survivors two years back. Today, the list has crossed 150.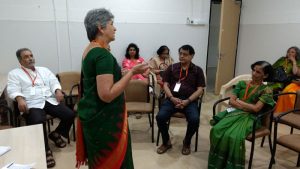 Madhavi Sagde, President of Aastha
Breast Cancer
Support Group, said, "In 2002 people did not even accept in public that they are diagnosed with
cancer
, forget about getting their help in creating awareness. Currently we have around 15 regular volunteers, out of which nine are
cancer
survivors. As more and more
cancer
survivors are joining us we are able to create more and more awareness workshops and so, more number of
cancer
patients are being detected. "Sonali Deshmane, (name changed), one of the
cancer
survivor working with one such support group, said, "It feels much better when you talk with fellows affected with
cancer
and get inspiration from them."
These cancer support groups arrange expert talks, exercise sessions, entertainment programs, screening tests and discussion groups for the cancer affected people in the city. The main aim of these cancer support groups is to create a common platform for cancer affected people to share their concerns and get inspiration to fight the disease.
Kalpana Gupte, who herself is cancer survivor and head of cancer support group at Deenanath hospital said, "Here, at the hospital we are able to provide the comprehensive help to patients. We are performing the play next week and eight out of ten performers are cancer survivors, who are also performing for the first time. What motivates them is need to spread awareness. Through these support groups cancer survivors have created a network of friends and they share a different bond with each other."
Sunita Ranikar, who is managing the support group at Care India Medical Society's Cancer Support group said, "We have started receiving good response from the cancer survivors, who are coming forward to offer voluntary service. There are some who come daily to interact with cancer patients."
"As more and more Indians battle and survive cancer, they are coming ahead with their stories and wanting to share what they went through. From the era of having no information to an information overload in today's day and age, having a survivor who went through the same help a patient makes a world of a difference. To us, these volunteers reach out even more in helping patients deal with day to day issues and resolving emotional and psychological problems. And there is nothing more satisfying to see another person beat the dreaded cancer disease that you have too!" Dr Shona Nag an oncologist from the city and trustee of Nag Foundation.