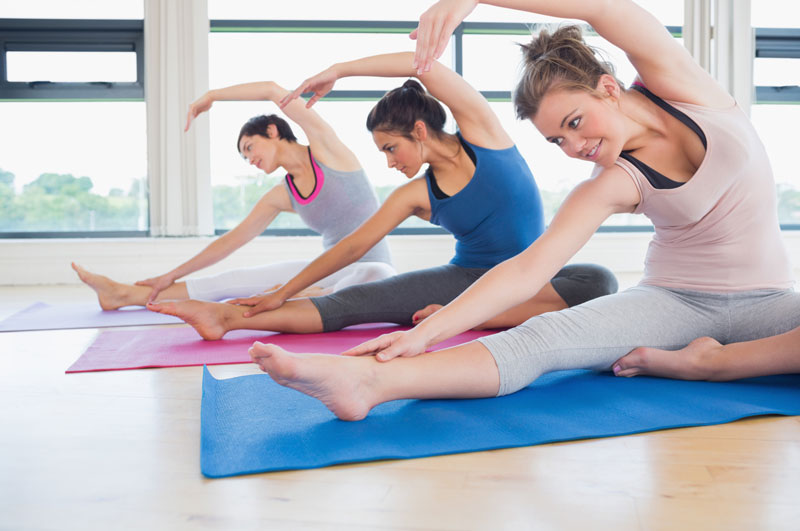 Our day-to-day life is no more simplistic as it was a few decades ago. Everyone runs around with a thousand things to do. 'Busy' is the only reply we tend to give to single thing that demands our attention. That includes our own well-being most times. This lifestyle of ours gives us everything which includes a major share of infections, ailments and diseases.
Quite threatening? Yeah! Our culture and nature has always been a boon in handling such issues and the repairing mechanism is right within our body. All that we have to know is how to tap the mechanism and yoga acts as a brilliant tool to help us out.
Few asanas secretively do the repair, even before you notice the threat within you. Your capability to stay flexible and aligned helps you in staying productive and fit thus leading to keeping your stress levels minimal.
What are you waiting for? Pick up your yoga mat today and start your practice, of course with a proper supervision around. You sure don't want to mess with your delicate bones, right?
Setu Bandhasana
The Bridgepose (Setu Bandhasana) helps in strengthening your back, buttocks and hamstrings. The bridge basically helps in improved blood circulation, in specific to your head. Thus, the gush of blood helps you in alleviating stress and mild depression, if any!
Cat Cow Pose
A cat-cow breathing keeps you flexible, strong and increases your immunity.
Boat Pose – Naukasana
The boat pose (Naukasana) strengthens your core and spine which seals the base to good health and fitness
Seated Forward Bending – Paschimottasana
Seated forward bend (Paschimottasana) gives you a greater control over your breath and stretches your spine and hamstrings. This pose relieves you from the tension around your spine and also relaxes your muscles