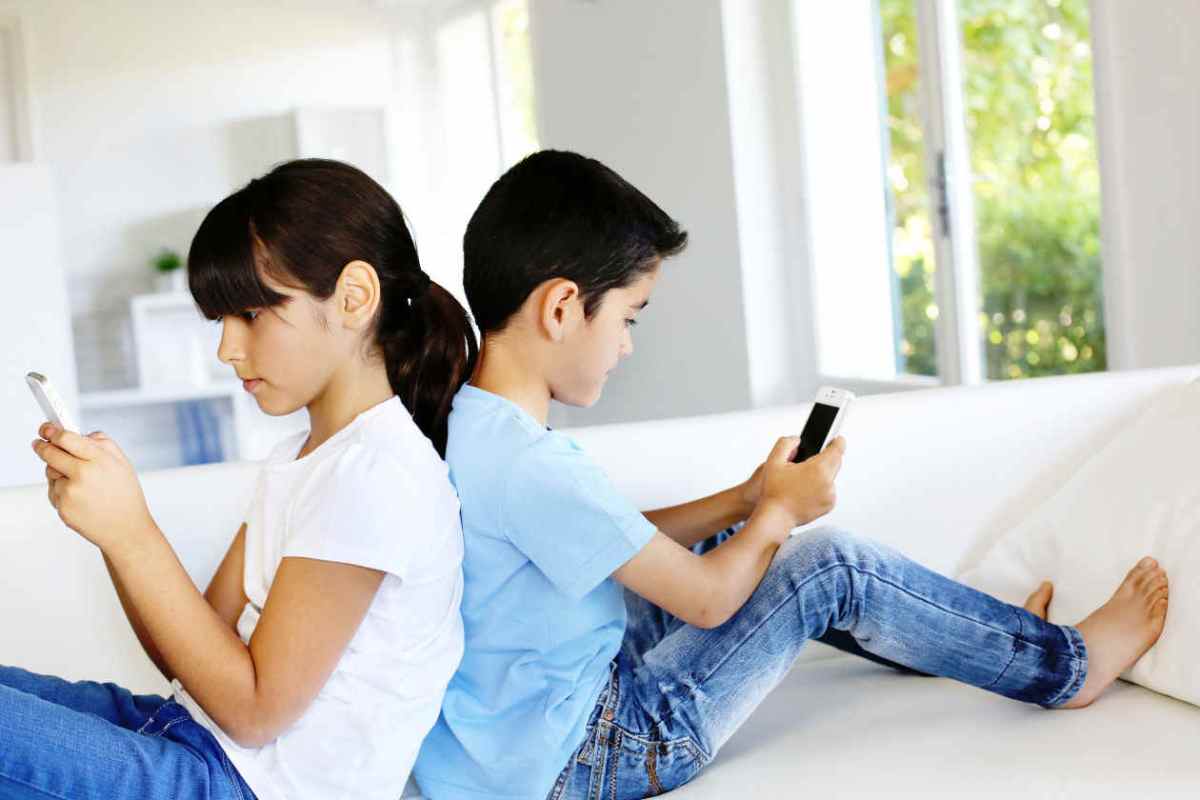 Currently, India is witnessing a steep rise in alcohol, drug, and smoking addiction. Especially, teenagers are getting hooked to these addictions in the early years. The government data suggests that addiction among women is also increasing. The union and state governments are doing their best to curb the addiction by strict rules and regulations.
But, today, as a society we are facing another difficult challenge in front of us. With the rapid internet use and social media revolution, the 'mobile addiction' is becoming a serious problem.
Children right from the age of two are easily accessing mobile phones, and, are becoming addicted to it. Initially, we term it as knowledge, but later it turns out to be a headache for the parents.
Time spent messaging friends on Snapchat and Instagram can be just as dangerously addictive for teenagers as drugs and alcohol and should be treated as such.
This issue has grown more and moreover the years, given the prevalence of smartphones and their presence in our daily lives. Not only is precious time being robbed from children, but empathy and cognitive growth is also as well
De-addiction experts and child counsellors have observed developmental delays, speech delay, and falling grades in school among older children who spend excessive time on cell phones
In order to curb mobile addiction among children, a 'Mobile De-addiction' centre has been set up in Motilal Nehru Divisional Hospital in Prayagraj (Allahabad), Uttar Pradesh.
"The clinic would beneficial to a lot of youngsters, with this we will also spread awareness about mobile addiction among people," said Dr Rakesh Paswan, Head of the Mobile Addiction Centre at Motilal Nehru Divisional Hospital
Dr Pritam Chandak, a child psychiatrist, from Nagpur, while speaking to My Medical Mantra welcomed the move. He said, "It's the need of the hour. With smartphones, laptops, tablets, and wireless Internet, we are able to stay plugged in all the time. That is why the idea of digital detox has become increasingly popular."
"Digital detoxing may be especially important for children and teens. That is because their brains are still developing. Therefore, they are more susceptible to the negative effects of technology on the body and nervous system. Unplugging on a regular basis helps us maintain a healthy balance between IRL ("in real life") activities and the digital world," he added.
The aim of the centre is to wean children from mobile gaming, internet, and social media. But, do we really need this kind of 'mobile deaddiction' centres?
Dr Amey Angane, a psychiatrist attached to Mumbai's civic-run Sion hospital, said, "Children are getting addicted to the smartphones is a reality. But, we don't need a deaddiction centre for this. Actually speaking, there is no defined deaddiction therapy for children. We need to counsel them, talk to them and make sure that they don't overuse mobile phones."
According to doctors, parents are also responsible for the mobile addiction of the children. Sometimes parents give in under the pressure of the child and handover the phone to him. In a few cases, we have found that parents give mobile to the child so that he keeps quiet for some time. If parents begin to change their own behaviour, mobile deaddiction centres will not be needed.