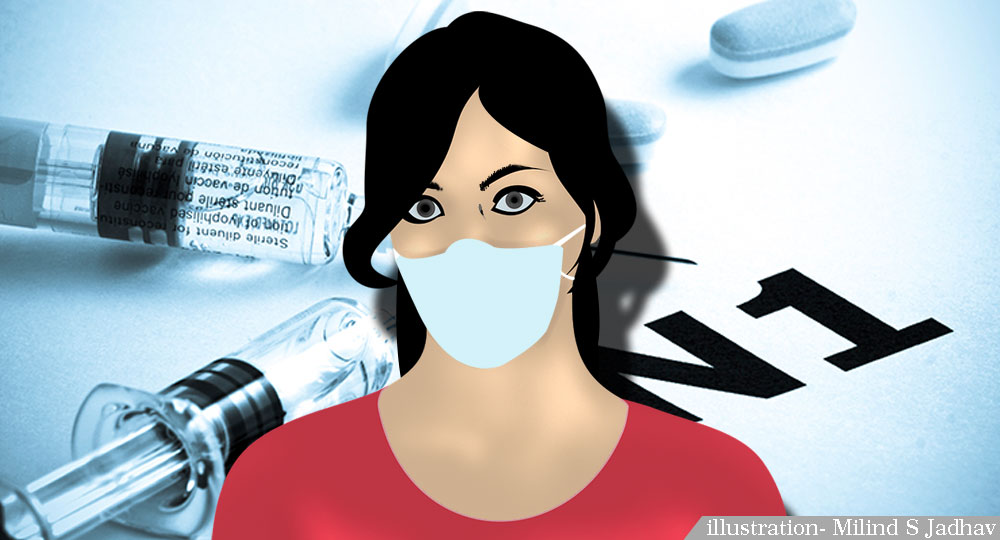 Read Time:
2 Minute, 6 Second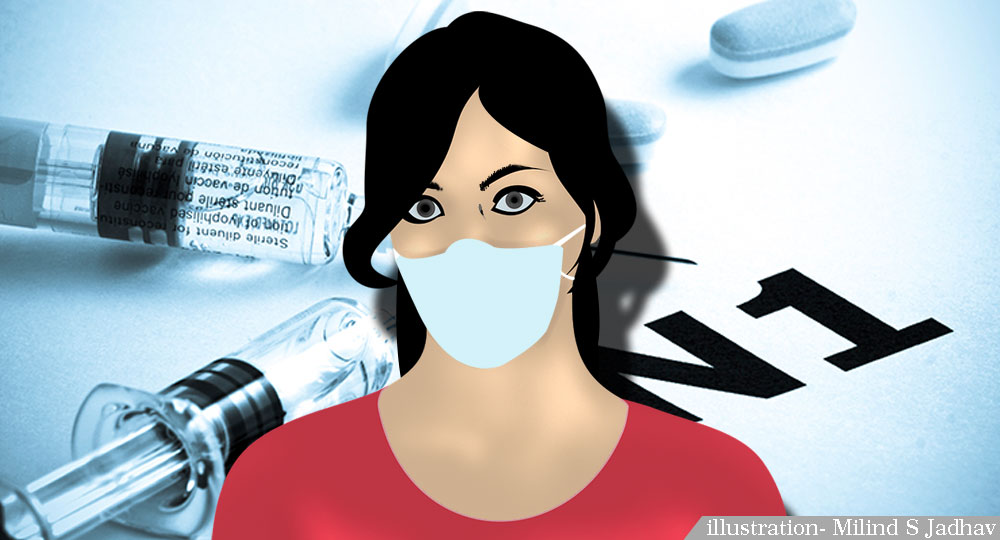 The district to witness the most deaths is Nashik, with 33 deaths as a result of the virus.
From January 01 to August 18, 197 swine flu deaths were recorded.
18,65, 704 patients were physically examined.
From August 18 to September 15, 15 deaths were recorded.
Swine flu also denoted as H1N1, is an infection caused by any one of several types of swine influenza viruses. This is a highly infectious disease that can spread even through bare minimum contact with a person infected with H1N1 virus.
When infected people cough, spit or sneeze, tiny drops of the virus are released into the air. If you touch any surface on which these droplets have landed, elevator buttons, doorknobs, flush knobs etc., you can catch H1N1 swine flu.
While speaking to My Medical Mantra, Dr Pradeep Awate, Head of the infectious disease department, Maharashtra, informed, "To curb the rising flu cases in Maharashtra, the state government is working through the health ministry to keep a check on the cases. More focus is being placed upon pregnant women, diabetics and hypertensive patients. They are being vaccinated."
He added, "From January 01 to September 15, around 51,989 people were vaccinated. But people should also take some personal preventive measures and visit a doctor if they have fever for more than three days."
From January 01 to September 15 around 21,18, 270 patients have been physically examined and also have been tested for swine flu.
From which, 34,611 patients were suspected with swine flu and were administered Tamiflu tablets.
1,906 patients have been treated and discharged
And 90 people are currently being treated at various hospitals across the state.
How to identify the early symptoms?
H1N1 symptoms are very close to the symptoms of common flu, and therefore it is very important to differentiate between the two. Symptoms of swine flu are as below:
High-grade fever lasting for more than three days
Persistent cough & cold
Coughing blood
Difficulty in breathing
Nausea and vomiting
Runny nose
Weakness and fatigue
Preventive steps
Follow these preventive steps to stay away from the flu:
Stay hydrated
Avoid crowded places
Wear N95 mask while travelling (available at medical stores)
Consume high protein foods
In case you are recovering from flu:
Consume at least 2-3 litres of water or fluids (juices, soups etc.) each day
Avoid flavoured vegetables like capsicum, cabbage etc.
Avoid deep-fried food
Include probiotic food
Cut down on sugar intake and processed food
Consume home-cooked food