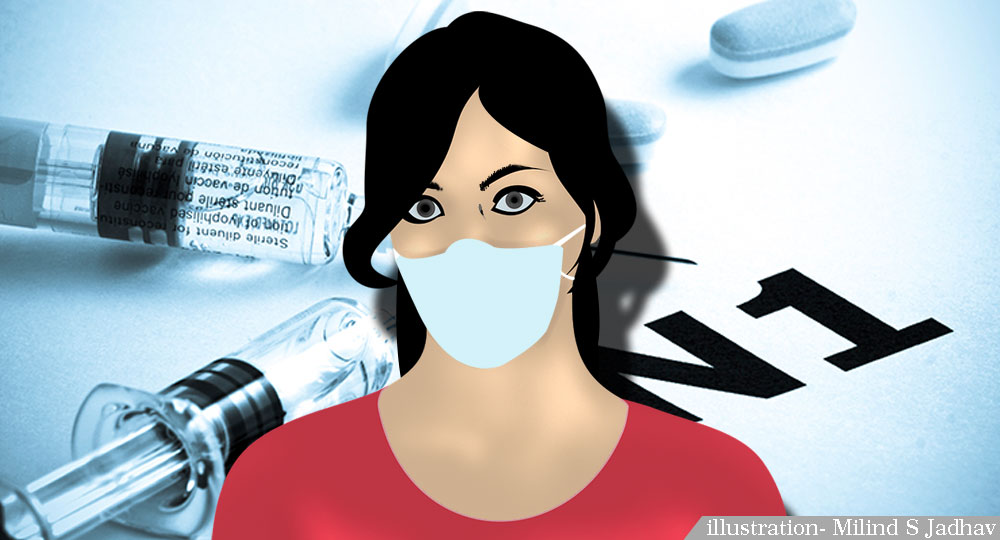 Swine flu cases have been on a rise in Maharashtra since July, this year. As swine flu has made its presence felt all over the state, the districts of Pune and Nashik has seen the maximum number of cases.
While Pune has seen 28 total swine flu deaths, Nashik has witnessed 26 deaths.
"Pimpri-Chinchwad Municipal Corporation registered 16 deaths, in total. In all, Pune Municipal Corporation registered seven deaths. While the rural areas of registered a total of five deaths. Since July, Maharashtra has witnessed a steep rise in swine flu cases," said Dr Pradeep Awate, who is the State surveillance officer, who works for the Public Health Department.
He added, "The state has witnessed total 771 swine flu positive cases, so far this year. Delay in treatment makes the case complicated and it is necessary to take early treatment."
Dr Anjali Sabne, assistant medical officer, Pune Municipal Corporation, said, "We have enough stock of Tamiflu tablet. The current Ganesha festival has contributed to the further spread of virus. We are closely monitoring all the cases."
According to the Pune Municipal Corporation (PMC)'s Health Department, on Monday, around 1,624, patients were screened for swine flu; 190 were administered with Tamiflu medicine. Around six swab samples were sent for testing and six patients were found positive for swine flu.
Precautions to be taken for swine flu:
Wash your hands frequently
Follow a healthy balanced diet
Avoid smoking
See to it that you have enough sleep and rest; drink adequate amount of water
Use handkerchief while sneezing, dispose of tissue papers after use
Avoid shaking hands
Avoid spitting in a public place
Consult a doctor if there are any symptoms of flu or fever
Avoid public places if any flu symptoms are prevalent