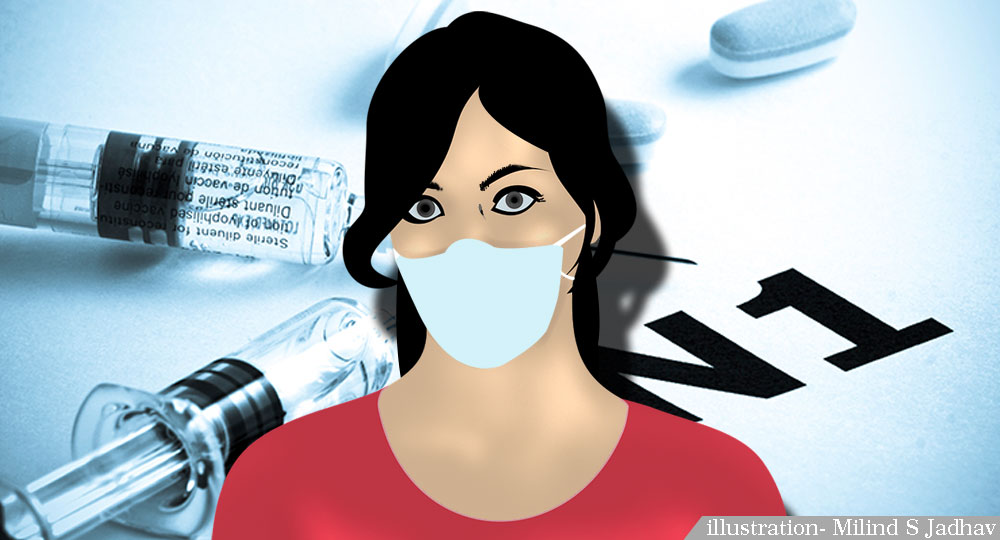 The Maharashtra government has issued a set of guidelines for the clinical management of patients affected by the H1N1 virus.
These guidelines have been issued with a special focus on intensive care and treatment of critical patients.
The state health ministry has directed all the doctors to adhere to these guidelines subject to local conditions and environmental factors.
In response to the swine flu deaths in the Maharashtra, the state health ministry has swung into action. In order to curb the increasing number of deaths, the health ministry has prepared a protocol for the management of swine flu.
The protocol has been prepared by an expert committee, has certain guidelines for the doctors to follow.
While speaking to My Medical Mantra, Dr Pradeep Awate, State Surveillance Officer Infectious diseases, said, "This protocol has been prepared by a committee of expert doctors. This is an experience-based protocol. While forming the guidelines we have kept in mind, what kind of treatment could be beneficial for a patient who is seriously ill. The guidelines significantly focus on intensive care. We have asked all the doctors to follow these guidelines."
Dr Awate added, "As each and every patient is different, and the local conditions and environmental factors are also distinctive, doctors can change the protocol of the patient management in accordance with these factors. These guidelines have been issued to gain clarity in the management of intensive patient care patient."
The protocol has been defined in three categories upon expert based guidelines:
Part A
Guidelines on categorisation of seasonal influenza cases during screening for home isolation, testing, treatment and hospitalisation.
Children with mild illness but with predisposing risk factors, pregnant women, persons aged 65 years or older.
Patients who require immediate hospitalisation.
Part B – Management of H1N1 infection in Adult
Adult patient with H1N1 infection will present to a clinician in either of the following groups
Upper respiratory tract infection alone.
Upper respiratory tract infection with lower respiratory tract involvement without tacypnoea/hypoxia.
URTI plus LRTI with Tacypnoea but no hypoxia.
URTI with LRTI with hypoxia -type 1 respiratory failure.
Part C
In addition to the above signs and symptoms of Category-A and B, if the patient has one or
more of the following:
Breathlessness, chest pain, drowsiness, fall in blood pressure, sputum mixed with
blood, bluish discolouration of nails;
Children with influenza like illness who had a severe disease as manifested by the red
flag signs (Somnolence, high and persistent fever, inability to feed well, convulsions,
shortness of breath, difficulty in breathing, etc).
Worsening of underlying chronic conditions.
All these patients mentioned above in Category-C require testing, immediate hospitalisation and treatment
Although, the union health ministry has already given their set of guidelines for the management of H1N1 virus, but the state has also come out with a specific protocol for the intensive care of patients.
For a detailed outlook on the protocol guidelines, you can click on the link given below:
https://arogya.maharashtra.gov.in/Site/Uploads/GR/H1N1%20Protocol%20Oct%202018.pdf