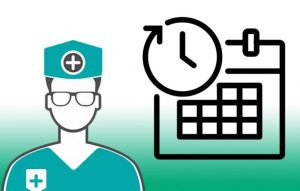 To curb the shortage of doctors in the country, the Union Health Ministry is mulling to create a mid-level cadre, by allowing dentists to practice family medicine.
The NITI Aayog has issued a letter, on April 18, to all the concern stakeholders to attend the meeting regarding this, held on April 22.
The letter states,

The undersigned is directed to refer to the minutes of the meeting held in PM's office on April 9 regarding scaling up the medical education in India. In the said meeting it has been inter-alia decided to explore the option of allowing the dentist to practice family medicine/mainstream medicine following the bridge course.

Accordingly, a meeting to discuss the issue on leveraging dentist to provide primary healthcare thereby, reducing the gaps of the current shortfall of doctors in the country is scheduled to be held on 22.04.2019.
Dr Padma Iyer, Immediate past president of IMA Pune, said, "IMA has never accepted cross pathy. Only a person trained in a particular branch of medicine should be allowed to practice it. Dentist should not be allowed be practice family medicine."
While, Dr Prateek Raut, a dentist from Pune, said, "We learn basic biology of a human being, but, if we are trained into basic family medicine, then we can practice mainstream medicine too. However, for that training needs to be imparted."
The Union Health Ministry had proposed a bridge course in the National Medical Commission Bill, for the AYUSH doctors to practice allopathy medicines. However, after the strong objection from the doctors' fraternity, it was finally removed from the draft law.
Union Ministries current move has seen a mixed view from the doctors' fraternity.
Dr Shivkumar Utture, a member of the IMA, said, "MBBS and BDS both are completely different branches of allopathy. Their specialisation is also different. Owing to which, the dentist doesn't have full knowledge of general medicine. Ultimately the patients will have to suffer."
While Vice President of IMA, Dr Anil Pachnekar, said, "The decision has been taken considering in mind the availability of doctors in rural areas, but if the doctors' intern starts practicing in urban areas. Then the patients will suffer the most."
Dr Aakash Akinwar, a dental surgeon from Mumbai, opined, "Will medical fraternity accept this ? If any medico legal issue arises what will be legal stand against dentist who has become physician ??"