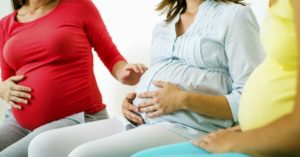 The observational study, in Obstetrics and Gynecology, included 2,172 women with a sleep disorder who gave birth between 2007 and 2012 to single children after 22 to 44 weeks of gestation. They were matched with the same number of women with the identical ethnic, health and behavioral characteristics, but who did not have a sleep disorder.
Over all, women with sleep disorders had a 14.6 percent prevalence of preterm birth (before 37 weeks of gestation), compared with 10.9 percent in those without a diagnosis. Those with insomnia had a 30 percent increased risk, and those with sleep apnea a 40 percent increased risk, compared with women without a sleep problem.
Women with insomnia were nearly twice as likely to deliver before 34 weeks gestation.
"More severe sleep disorders are often underdiagnosed, because poor sleep is common during pregnancy," said the lead author, Jennifer N. Felder, a postdoctoral researcher in psychology at the University of California, San Francisco. "But for women having sleep problems that are severe, impairing and distressing, it's important to talk to their health care providers."
Source: The New York Times