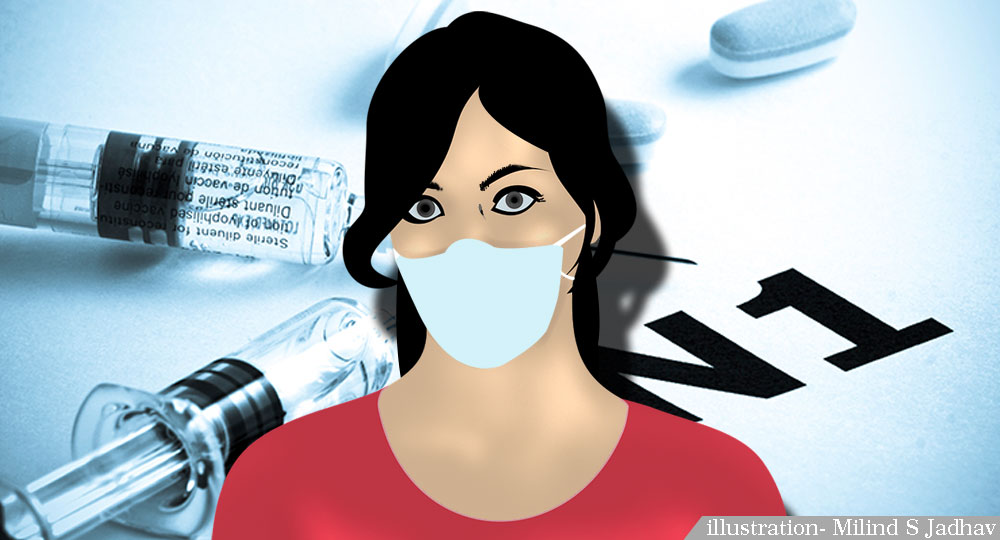 With the onset of winter, doctors in Pune say that Maharashtra will witness a healthier season this year, due to the drop in number of swine flu related cases.
While the total swine flu deaths across the state in the month of October were 75, the number in November was low as six. As of today, the state has registered 744 swine flu deaths. Doctors in the city said that the number of patients in the coming days will decrease.
"During winters, we generally see a trend of fewer patients coming for treatment. In winters the possibility of getting infected in less. This trend will continue till February and after that the number of cases might increase," said Dr Sudhir Patsute, superintendent, Naidu Infectious Disease Hospital.
As of Friday, only one patient from the Pune Municipal Corporation (PMC) limits was on ventilator support. According to the data provided by the heath department of the PMC, till date, 7, 84,873 patients have been screened for H1N1 and 23,881 patients were administered with Tamiflu. Swab samples of 3,049 were sent for testing and around 700 patients have been tested positive with swine flu. Out of 700 patients, 549 have been discharged.
But, doctors have also advised patients to take preventive measure against the disease. Dr Anjali Sabne, Assistant Health Officer at PMC health department said that high-risk patients who have low immunity are more susceptible for being tested positive for swine flu.
"People who are more prone to swine flu should take precautionary measures. People should get vaccinated from government hospitals. Also pregnant women can get swine flu. The key is to eat nutritious food and follow necessary precautions to avoid the disease," said Dr Sabne.