Obesity could lead to cancer as more number of people are getting prone to unhealthy way of life and eating junk food. According to the doctors it is an alarming situation.
"There is scientific evidence and clinical studies which mention high predisposition of some types of cancer in obese male and female. The body of an obese person is chemically active and cannot bear any disease. Intra-abdominal fat disturbs their hormonal balance, causing cancers like that of the uterus, breasts and prostate," said Dr Jayashree Todkar, Consultant Obesity Surgeon in Pune and Mumbai.
Westernisation of diet and modern lifestyle are just another added reasons for us to worry. If doctors are to be believed, the sedentary lifestyle with smoking and drinking habit, westernisation of diet has led to rise in a few set of cancers. Over the last decade, there is a steady rise in cancer incidences in the country, which can be attributed to changing lifestyle, say doctors.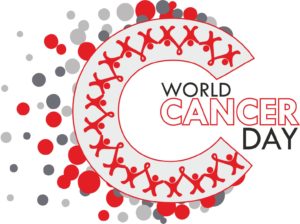 "Prostate and liver cancer among men is highly correlated to obesity. In women, uterus and breast cancer are correlated to obesity. Around 20 per cent obesity is due to junk food and no physical exercise, which can be controlled, but obese people are more likely to develop cancer," Dr Todkar added.
Explaining how obesity is related to cancer, Dr Sanjay Borude, Bariatric Surgeon at Breach Candy Hospital said the gastrointestinal tract, the biggest endocrine organ, secrets different hormones which are responsible for metabolic syndrome and different types of cancer.
"The most common type of cancer due to obesity is breast and colon cancer," said Borude.
Dr Shishir Shetty, Onco-surgeon at Fortis Hospital, Vashi, termed the situation as disturbing, saying, "Every month, I receive two to three cases of colon cancer, breast cancer, lung cancer in the age group of 25 and below. All this is because of unhealthy lifestyle, smoking, junk food among other reasons . This is really disturbing."
Dr Geeta Ghag, Onco-surgeon at Sion Hospital also said there is an increase in colon cancer cases in Mumbai.
"Colon cancer is very common in Western countries. But, there is a steady rise in colon cancer cases in India, too, with more people eating fast food. Major reason for people to fall prey to colon cancer is their dietary habit. The high-fibre meal is missing from our menu these days. In fact, the original Indian meal, which is high on fibres, ensures that people don't get colon cancer," said Ghag.
Dr Ghag's department has seen rise in colon cancer cases even in people who are in their 20s and 30s.
Talking on correlation of obesity and cancer, Dr Sachin Almel, Consultant in Oncology at Hinduja Healthcare Surgical, said avoiding junk food and adopting a healthy lifestyle, which has proper diet and exercise can help people to not develop colon cancer.
"Obesity is linked with so many cancers like lung, stomach and breast cancer. So, everyone should adopt a healthy lifestyle, which can prevent cancer."