Mumbai gets its first state-of-the-art smart cancer care centre which will provide facilities closer to home. The Asian Cancer Institute (ACI) launched this dedicated day care centre for Chemotherapy and Cancer Care at Borivli, on World Cancer Day today (February 4).
With its aim to not only provide r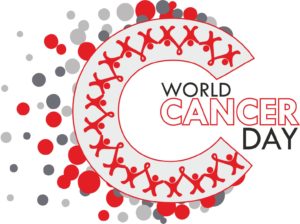 egular chemotherapy sessions, but also evaluate patients for treatments, tests and diagnosis will also be conducted at this outreach programme-cum-day-care centre.
In any type of cancer, approximately 50% of patients need chemotherapy at least once in their lifetime. Regular chemotherapy for a general patient lasts at least for 6 sessions. For each session, the patient has to travel all the way to hospitals. Accessibility to quality cancer care is a challenge in our country and smart cancer centres intend to address the same.
During the launch of ACI day care centre, Dr Ramakant Deshpande, Oncosurgeon and Vice-Chairman of Asian Cancer Institute, said, "This is the first smart centre in Borivli for cancer care. We are planning few more such centres in phase 1. These centres will house 6-10 beds for chemotherapy, along with blood transfusion, hydration therapy, wound management for post-operative patient, diagnosis and all-day care procedure at this centre."
Dr Deepak Parikh said, "With the launch of this centre, we will be starting a telemedicine facility, wherein the patient with an assistant doctor in the day care can interact with consultant through video call to understand the problems and provide proper treatment, which will reduce the need to visit the hospital in Sion."
This centre will help provide treatment to all those components of cancer which do not include admitting patients, including symptom management. All patients, existing and new can approach this centre, informed Parikh.