Mumbai has seen a drop in the number of cervical cancer cases over a period of time. Increased awareness on taking proper personal hygiene care and sanitation has led to the fall in cases.
"The number of cervical cancer has decreased due to better awareness, personal hygiene, availability of running water and privacy of bathrooms," said Dr Rajendra Badwe, Director, Tata Memorial Centre.
Recently, Indian Cancer Society's Mumbai registry released a 2014 cancer data, which stated that cervical cancer cases have dropped in the city.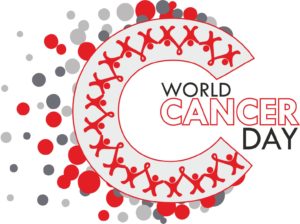 "All over India, cases of cervical cancer are decreasing. We have been registering cancer data since 1964, which shows cervical cancer cases have dropped by 7.8% as compared to 21.4% in 1964," said Dr Vinay Deshmane, Medical Director, Mumbai Cancer Registry.
Meanwhile, the medical fraternity is discussing if reduction in cervical cancer cases is due to improved awareness or HPV vaccination.
Dr Ganesh Shinde, Dean, RN Cooper Municipal General Hospital, Vile Parle, said, "There is surely a drastic reduction in cervical cancer cases in women who visit our hospital. We tend to receive one case of cervical cancer in a month. So, hygiene, safe sex, preference to only one child due to higher standard of living, intake of nutritious food and awareness among women has led to the fall."
When questioned if HPV vaccination has played a pivotal role in reduction of these cases, Dr Shinde said, "I will reserve my view on this, but I do not agree that HPV vaccination has led to the fall. There are other factors like proper hygiene and awareness on proper sanitation, which is highly responsible for less number of cervical cancer cases."
Cervical cancer arises from the cervix due to abnormal growth of cells that have the ability to invade or spread to other parts of the body. This cancer is also transmitted sexually.
According to a paper on trends of breast, cervical and ovarian cancer published in British Journal of Cancer in 2011, there is significant decline in cervical cancer. It is due to family planning, higher level of education, and socioeconomic status.
Dr Niranjan Chavan, Professor, Gynaecology Department at LTMG (Sion) Hospital said more awareness is needed as cervical cancer cases are seen more in young women.
"At our centre, we receive 3-4 cervical cancer cases every month, where women belonging to age group 55-70 come with advanced stage of cervical cancer. Cervix screening of women in age group 30-35 should be done after every three years. This will help in early diagnosis of cervical cancer and better prognosis," said Chavan.
Chavan, who is also a national convenor of The Federation of Obstetric and Gynaecological Societies of India (FOGSI), says they are holding 100 workshops across the country where gynaecologists will be trained on the same.
"We are starting with the training programme in Mumbai on February 5, where 35 doctors from across the country will be trained on cervical cancer," said Chavan.