Vasudevan Sridharan, a Chembur resident, jumped in happiness when he saw his dog Diana, recovering from her oral cancer. Yes, you heard it right, dogs too suffer from cancer and very less is known about it.
Vasudevan (42), employed with a multinational company, had found Diana 10 years ago on the street. Diana is mixed breed of Labrador and a street dog. In 2013, Vasudevan noticed a small growth near Diana's jaw. He took her to a local veterinary doctor.
The doctor gave her few antibiotics, but nothing worked. Gradually, Diana started experiencing pain in the same part of her jaw. Vasudevan then took her to another doctor. He was devastated when tests revealed that Diana's small growth is locally aggressive cancer and she is suffering from oral cancer.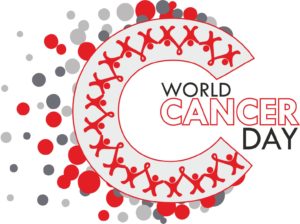 The doctor removed the small growth surgically. Everything was normal for a year, when the tumour came back and this time it was double the size as compared to the earlier one.
Vasudevan and his family suffered sleepless nights, till the time his wife Sugandhi came to know about Dr Pradip Chaudhari, a Veterinary Oncologist at Advance Centre for Treatment, Research and Education (ACTREC) at Kharghar, Navi Mumbai. The centre is a part of TATA Memorial Hospital and is a dedicated animal care centre, the only one-of-its-kind in the country.
After meeting Dr Chaudhari, Vasudevan and his family were relaxed, as they got a ray of hope.
"Every week, we would take Diana for radiation. Around 8 to 10 sitting of radiation were given to her for around two-a-and-half months," said Vasudevan. Through these radiations, Diana's tumour growth had stopped.
"Initially, when we took her for radiations, she was fine. Later, whenever we took her, she would realise that we are taking her to the hospital. She used to get very anxious and furious during the journey, but at the same time she was very cooperative during the radiation sessions," Vasudevan recalled.
In 2015, Vasudevan got another shock when the cancer relapsed.
This time again, they consulted Dr Chaudhari. Diana's cancer was again cured within 4 weeks with radiations.
"We were told by doctors at the hospital that we are lucky that Diana is responding faster to radiations and also recovering faster," said Vasudevan.
After undergoing radiations for second time, Diana's immune system had become low and she was less playful and active.
"Diana was cured when cancer was detected for the first and second time. She underwent lot of pain, but luckily she survived it. However, it shocked us when we got to know that cancer had relapsed again for the third time in 2016. This time the cancer had hit her hard, damaging her teeth in the lower jaw. All the teeth of her lower jaw fell. She also used to bleed a lot. We were told by doctors that this time is the last time and it could also be fatal for Diana. My 11-year-old daughter Pavithra and another dog are very close to Daina. It was an emotional moment for our family," said Vasudevan.
This time relatives and other vet doctors advised them to put Diana on sleep.
"We believed Diana is a fighter and will fight the cancer again and more than that, she was more like a daughter to me and my wife. Diana has been with us for over a decade, we couldn't let her go," said Vasudevan.
Third time, doctors suggested that Diana cannot be put on radiation; the only option was a surgery. So, in four hours long operation, the tumour was cut and removed, along with her lower jaw.
Fighter Diana not only responded well to the surgery, but also she is playful and active now like earlier.
Chaudhari confirmed that Diana is a fighter.
"Despite going through cancer for three times, Diana is one dog I have seen who responded very well to our radiations and treatments. When Diana visited us she was very weak and had lost lot of weight, but now she is fit and fine," Dr Chaudhari said.
He further explained that most people are not aware of the fact that cancers or tumours are very common in dogs.
"We treat around 100 dogs annually who are suffering from cancer and there is not much awareness about it," said Chaudhari.
After the surgery and after going through the cancer pain for three times, Diana also had to be put on saline every day for a month. Fighter Diana did not give up even once and kept fighting each time whenever the dreaded disease attacked her.
Now, she is back to normal. She can do all things like any other dogs; fetch a ball, eat food and run around.
Vasudevan and Sugandhi have two dogs, one of them is Diana and other is Daisy, who is 11 years old and a year older than Diana.
"Diana and Daisy are like my daughters. They are of same age as my daughter, Pavithra. For over a decade, they have been with us. We consider them as family member and not pets," Vasudevan said.
After Diana's illness, Daisy took care of her like her elder sister.
"Both dogs are my Pavithra's best friend and she also takes immense care of them," said Vasudevan.