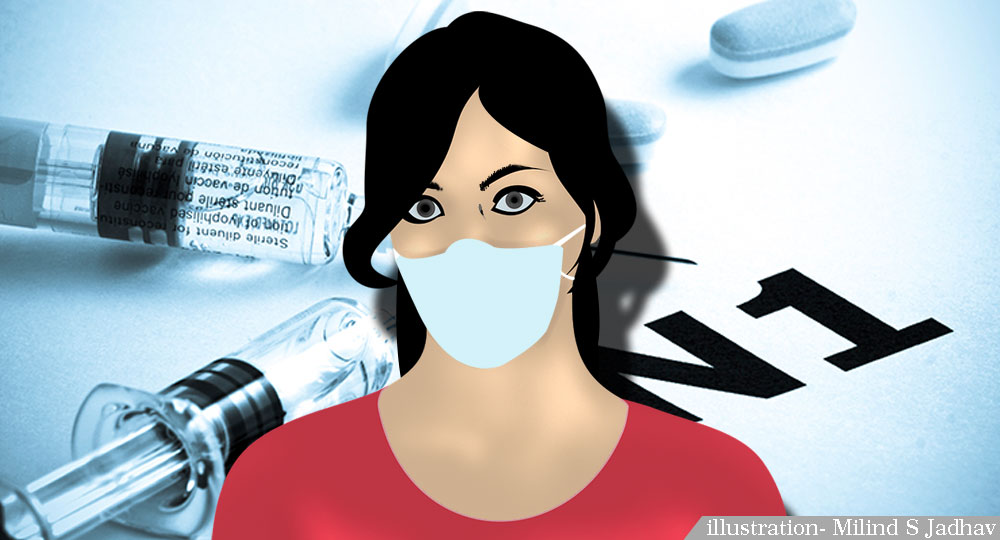 Due to the change in weather patterns, the prevalence of swine flu has increased across the state. From January to March, 71 people died due to swine flu. Whereas 928 patients, have been detected with swine flu and are currently being treated upon.
The highest number of swine flu deaths has taken place in Nashik with 17 patients, with Nagpur closely following with 14 deaths. Apart from this, 10 people have died due to swine flu in Pune. And 5 deaths have been recorded in Kolhapur and Ahmednagar respectively.
Three deaths each have occurred each in Amravati and Mumbai. While in Auranagabad, Satara, and Jalgaon respectively, two deaths have occurred. Whereas, Sindhudurg, Bhandara, Solapur, Vasai, Palghar, Pimpri-Chinchwad, have each recorded one death.
While speaking to My Medical Mantra, Pradeep Awate, State surveillance officer for infectious disease, said, "Taking into consideration the rising incidences of swine flu cases, the state is working through various mediums to control the spread of the virus. Guidelines have been issued on how to treat a serious case of swine flu. Yet, swine flu cases have increased. Citizens have to take precautions themselves to prevent being infected. If you have been repeatedly getting fever since a while, then it is important that you consult a doctor."
Symptoms of swine flu:
Sore throat
Body-ache
Fatigue
Diarrhoea, vomiting
Sudden weight loss
Breathing difficulties
In children, their skin can turn blue or they can have rashes
Precautions to be taken for swine flu:
Wash your hands frequently
Follow a healthy balanced diet
Avoid smoking
See to it that you have enough sleep and rest; drink adequate amount of water
Use handkerchief while sneezing, dispose of tissue papers after use
Avoid shaking hands
Avoid spitting in a public place
Consult a doctor if there are any symptoms of flu or fever
Avoid public places if any flu symptoms are prevalent