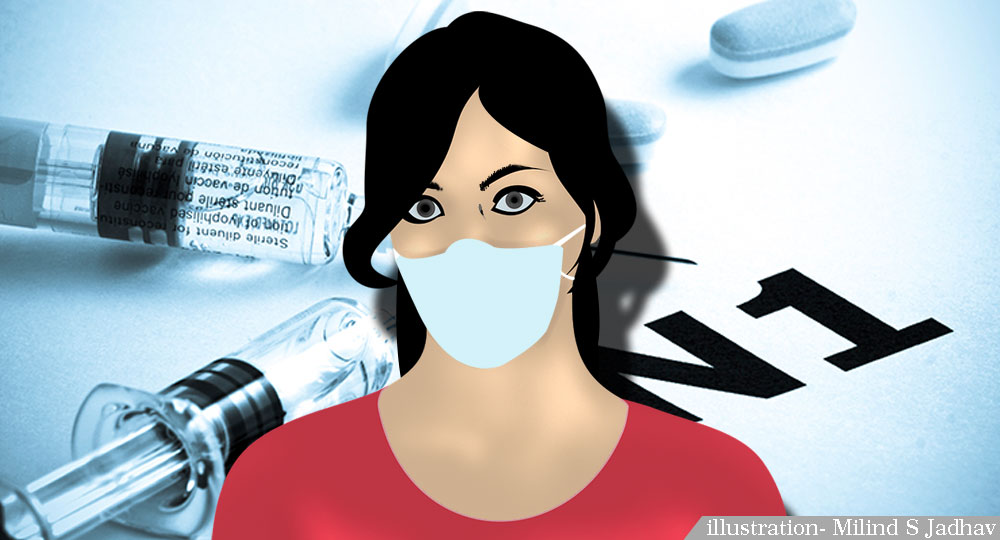 In 2017, the state has witnessed exponential growth in the number of swine flu positive cases. When 2016 reported just 82 positive cases. 2017 has reported 6,142 positive cases.
Pune circle, which comprises of Pune (PMC, PCMC and rural areas), Satara (city and rural parts), Solapur (corporation and rural parts) recorded maximum 5,456 cases and 258 deaths in Maharashtra. Pune is followed by Mumbai, which recorded 4,020 cases and 32 deaths.
Experts say that it is a trend that we can see every alternate year. State surveillance officer, Dr Pradeep Awate, said, "This is the seasonal trend of influenza that is been noticed. Once the virus is spread in the community, people develop immunity against it which lasts for around nine to ten months. This short period immunity does not help them next year and then there is rise witnessed in the next year."
"It is been noticed that after every alternate year there is rise and fall in number of swine flu cases. If one observes the pattern of these cases for the last eight to nine years this is the same trend that has been observed," he added.
In 2015, there were 8,583 positive cases, while in 2014; the total positive cases were only 115. While the year 2016 had seen 26 swine flu deaths, 2017 witnessed 777 swine flu deaths.