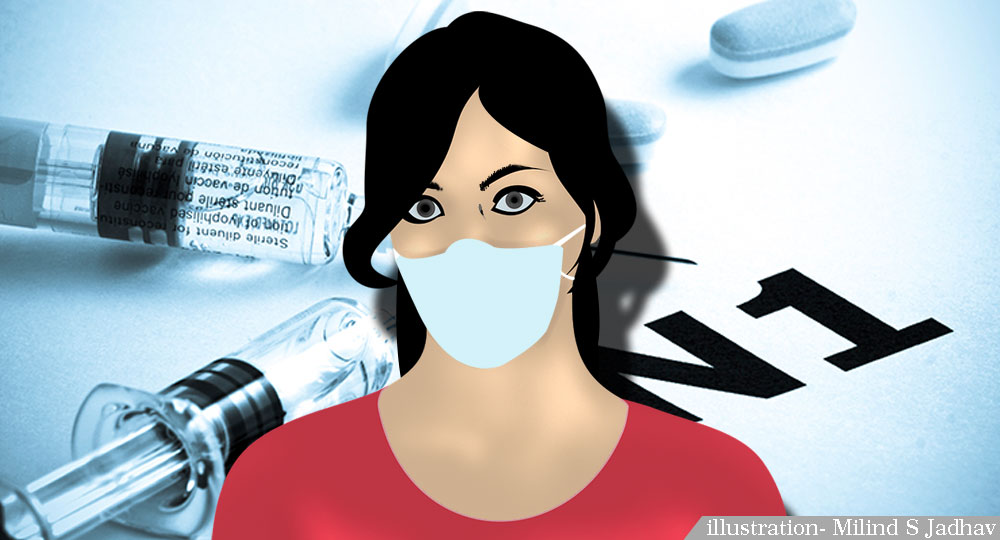 Development of herd immunity and immunisation program have helped this decline, according to experts.
Working population and people with other diseases should take extra precaution. Health experts underline that nobody should take symptoms of flu lightly. It is generally noticed that people having any other illnesses makes a person more vulnerable to the virus.
While 2017 saw 778 deaths due to swine flu, in 2018 the state saw just 462 deaths, and 2019 saw as less as 240 total death cases in Maharashtra.
Year Total cases deaths
2015 8,583 905
82 26
2017 6,144 778
2018 2,594 462
2019, so far 2,271 240
Dr Pradeep Awate, head of Maharashtra's public health epidemiology department, said, "Already the herd immunity is being created this year. As the number was large in the last two years the herd immunity was created. This makes society's immune system strong to fight with the H1N1."
He added, "In 2018, both winter and monsoon were strong. So we had many cases. But it created herd immunity which then led to decline in total deaths and cases this year. Also, we have undertaken immunisation programmes covering around 2 lakh people. This has also helped in lessening the number of deaths related to swine flu."
How to identify the early symptoms?
H1N1 symptoms are very close to the symptoms of common flu, and therefore it is very important to differentiate between the two. Symptoms of swine flu are as below:
High-grade fever lasting for more than three days
Persistent cough & cold
Coughing blood
Difficulty in breathing
Nausea and vomiting
Runny nose
Weakness and fatigue
Preventive steps
Dr Sanjiv Wavare, assistant medical officer of health at Pune Municipal Corporation, said, "Though the cases have gone down we are carrying our immunisation program vigorously. Also, people should take all precautionary measures to maintain a good immune system."
Follow these preventive steps to stay away from the flu:
Stay hydrated
Avoid crowded places
Wear N95 mask while travelling (available at medical stores)
Consume high protein foods