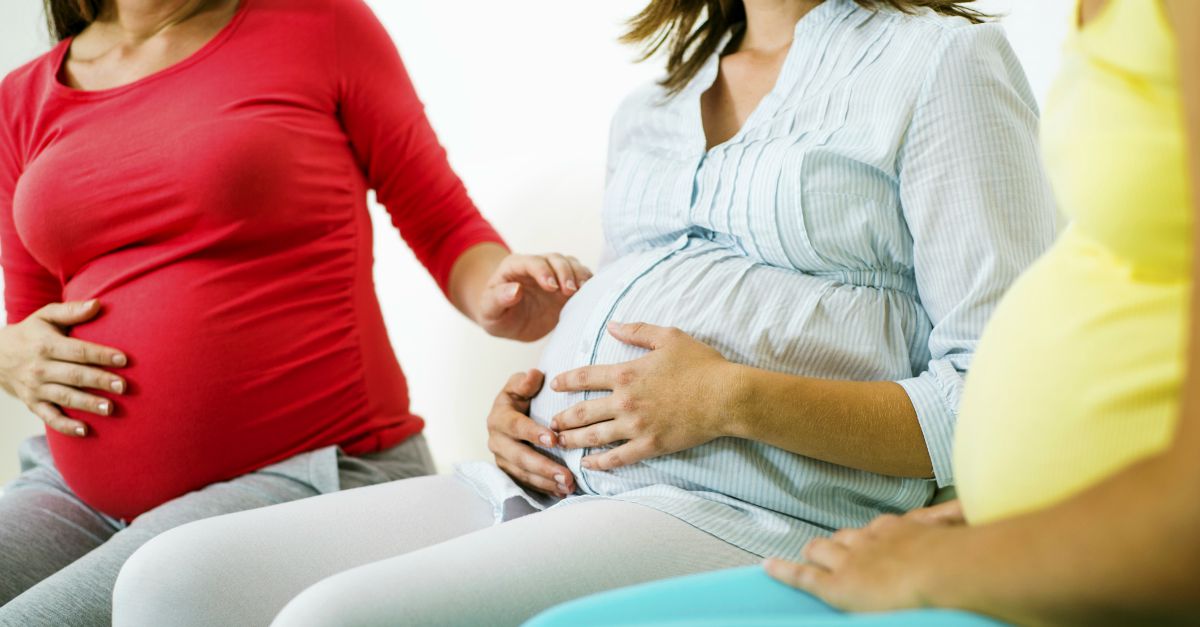 Earlier studies have shown that abdominal surgery in the first trimester is associated with a higher (12%) rate of spontaneous abortions, which is reduced to zero in the third trimester.
Adnexal mass in pregnancy increases the rate of preterm labour: in the second trimester, it is 8% but it increases to 30% to 40% during the third trimester.
There is a growing body of evidence that laparoscopy for gynaecologic indications can be performed safely during pregnancy. We have recently compared the management of pregnant patients with symptomatic abdominal pain managed with laparoscopic surgery with those managed with laparotomy. In our study of 42 cases of adnexal mass in pregnancy, though maximum underwent laparotomy, the maternal and foetal outcome were same for laparoscopic procedures.
Risk of laparoscopy in pregnancy:
More chance of uterine injury during port enters as uterus becomes an abdominal organ after first trimester.
Problems associated with pneumoperitonisation as discussed already.
CO2 absorption causes increase CO2 pressure and decrease arterial PH.
Risk of exposure to intra-abdominal smoke including carbon monoxide generated by electro surgery and laser.
Laparoscopy and the trimester of pregnancy
Operative intervention may be performed in any trimester of pregnancy. Historical recommendations were to delay surgery until the second trimester to reduce the rates of spontaneous abortion and preterm labour. Recent literature has shown that pregnant patients may undergo laparoscopic surgery safely during any trimester without any increased risk to the mother or foetus.
Non-Gynaecological surgeries
Non-Gynaecological surgical problems complicate up to 2% to 3% of pregnancies. Symptomatic gallbladder disease is the most common reason for non-gynaecological operations during pregnancy and should be ruled out as a cause of hyperemesis gravidarum. Appendicitis, cholecystitis, pancreatitis, bowel obstruction, and trauma are the major non-gynaecological abdominal conditions noted in pregnancy that require surgical intervention.
Several studies have documented the safety of laparoscopic cholecystectomy and appendectomy during pregnancy. It has also been shown that laparotomy has a relatively higher risk of complications, increased pain, and longer hospitalisations compared with laparoscopy.
Review of Literature
Reedy et al published a paper 1997 of 413 laparoscopic procedures performed during pregnancy for general surgical and gynaecological indications appeared to result in no higher foetal or maternal complications. A foetal loss of 10% to 25% and a preterm delivery rate of approximately 20% were reported.
Affleck et al in 1999 published the largest case series of laparoscopic cholecystectomies and found no foetal losses, no birth defects, and no uterine injuries.
Carter and Soper published a paper on Laparoscopy vs. laparotomy in pregnancy in March 2005. The risk of foetal loss was found to be similar in both laparoscopy and laparotomy. However, they did advocate use of 3 mm laparoscope.
Recently, I published a case in Bombay Hospital Journal. A 25 year, G4P3L3 patient with 15 weeks of pregnancy was referred from peripheral hospital with 13x8x6cm ovarian cystadenoma. Patient underwent laparoscopic cystectomy in 2nd trimester. No antenatal complications were seen, and she delivered normally at term.
Conclusion
Both the Society of Gastrointestinal and Endoscopic Surgeons (SAGES) and the Society of Laparoendoscopic Surgeons (SLS) recommend obtaining access to the abdomen through an open technique, using left side-down positioning, and minimising the intrauterine pneumoperitoneum pressure to 8-mm Hg to 12-mm Hg. Laparoscopic surgery associated with pregnancy is feasible and carries a low morbidity.
The author is a Professor, Gynaecology Department at LTMG (Sion) Hospital and chairperson, FOGSI oncology committee (2012 to 2014)