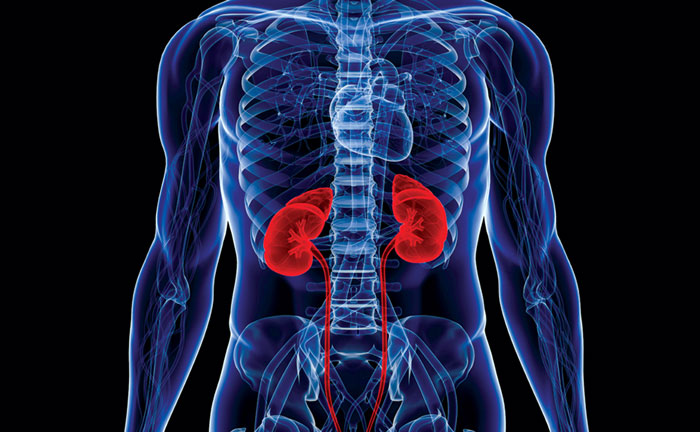 World Kidney Day (WKD) is a global health awareness campaign focusing on controlling kidney disease at the government, society, physician and individual level. More importantly in India, WKD reminds us that if we do not control NCD's like diabetes, blood pressure and obesity which leads to Chronic Kidney Disease (CKD), we will be overwhelmed by the huge financial and public health burden of managing CKD patients, which India cannot afford.
What is Indian Medical Association's CKD Prevention Project?
Launching an awareness drive through press, television, radio and social media, along with this every IMA member will display a poster about chronic kidney disease prevention and will advise patients in their clinic regarding the same. They will also distribute brochures of kidney health in vernacular languages.
Launching a screening drive: All IMA member will identify and screen every high risk patient who are likely to develop chronic kidney disease, these patients include diabetic, hypertensive, obese patients, senior citizens, patients suffering from kidney stone disease and recurring urinary tract infection, those having a past history or family history of kidney disease and most importantly those on long term pain killers. These patients will be identified and subjected to a simple blood test for creatinine and a simple urine test to detect protein leak.
The IMA will hold series of kidney-centric Continuous Medical Education (CME's) to educate its members with the help of local nephrologists. It will launch a book titled, 'Primer in Kidney Care for Family Physicians' and 'How to look after your Kidneys' for the common man.
IMA members will launch a kidney disease prevention drive with the help of the media, called the SSC Programme or Salt and Sugar Control Campaign, which is a pledge to reduce salt and sugar in the diet by 30% both individually and at the family level.
The IMA is to take up advocacy with the government on measures to reduce salt and sugar especially for the children and adolescents, the vulnerable and impressionable population.
This advocacy will focus on:
Compulsory food labelling of salt and calories on all food products, especially local 'farsan' and food labelling of meals served in restaurants.
Convincing the government of giving tax benefit to low salty snacks and products and to introduce tax on high salt or high sugar products similar to many Europeans Countries, such as the U.K.
Stopping advertisement of such products aimed at children.
The IMA will also support wellness initiative and exhort patients to eat healthy diet, exercise, and to embrace yoga and meditation as wellness measures in their daily routine.
And finally, the IMA wishes to support the government's NCD Control Programme by training the health care workers and thereby help in capacity building.
Dr Ravi Wankhedkar, IMA president, stated, "IMA is committed to control the chronic kidney disease epidemic."