Lifeline Express, India's hospital-on-train, which is first-of-its-kind in the world, conducted its first cancer surgery on December 24 in Satna, Madhya Pradesh. Team of doctors from Tata Memorial Cancer Hospital, Mumbai, operated on Hiralal Lodging, 53-year-old tea vendor suffering from oral cancer.
"He had stage IV oral cancer. As he lives in a village near Satna, he visited us on Friday. We managed to convince him for a surgery and operated him today. He is stable and recuperating," said Dr Pankaj Chaturvedi, Oral Cancer Surgeon.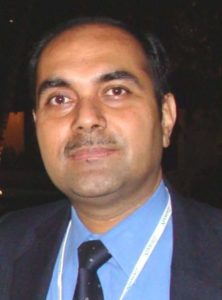 Chaturvedi said he couldn't afford a surgery as his monthly income is a meagre Rs700.
"He suffered from oral cancer because of his tobacco chewing habit and will require radiotherapy. We have arranged for it in a hospital in Satna," said Chaturvedi.
Along with the tea vendor, another cancer patient was also operated today.
The doctor said two more cancer patients from Satna will be operated on Sunday. Lifeline Express train is an initiative of NGO Impact India Foundation and was started on 16 July, 1991.
This year on December 8, two new coaches were introduced to the five bogie train and one of the two new coaches is fully equipped for cancer surgery.
Idea behind hospital-on-train is to take medical care to remotest parts of India. It has operation theatres, pathology lab, mammography unit, gynaecology examination room, dental unit, pharmacy, consultation cubicles, X-ray, among others.
It also has Wi-Fi facility to help a doctor in a metropolitan city examine patient's X-ray reports and other images.
Since its commencement, this is the train's 178th project. It started on December 15, 2016 and will conclude on January 5, 2017. From Satna it will depart for Chattisgarh, Punjab, Gujarat and Telangana.