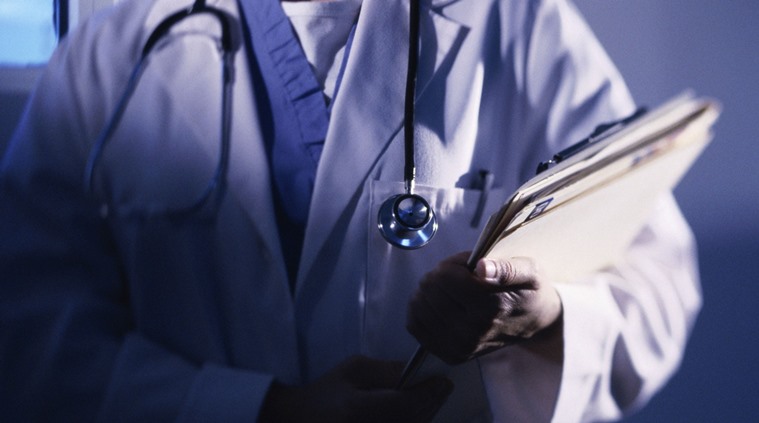 With an aim to bring down the stress levels of the medical aspirants in India and to make sure that the medical students will not be burdened with multiple exams the union cabinet has approved the National Medical Commission (NMC) Bill 2019. Wherein, they will only be one NEET exam and final year MBBS results.
My Medical Mantra spoke to a number of public health experts, eminent doctors and students' organisations to know about what is their opinion and how do they see this decision of treating MBBS final exam as the exit exam
The Bill seeks to replace the Medical Council of India Act, 1956, and usher in mega reforms in the medical education sector. The Bill will be introduced in the current session of parliament. It was first introduced in Parliament in December 2017, but lapsed with the dissolution of the 16th Lok Sabha
The final year MBBS exam will serve three purposes – licentiate test for MBBS graduates, PG entrance test and Foreign Medical Graduate Test.
The Bill will reduce the cost of private medical education, ease the burden of entrance exams on students.
While speaking to My Medical Mantra, Dr Avinash Supe, Executive Director, Hinduja Hospital, Khar, said, "The decision taken by the union cabinet is a welcomed decision. But, this needs to be implemented effectively by the government. Students sometimes concentrate on preparing for NEET as compared to the MBBS final exam. So, now, students will be able to dedicatedly prepare for the MBBS exam."
He added, "With this decision, the clinical examination of all students will be possible. This will give us an opportunity to get best of the doctors in the medical field."
The Indian Medical Association has also given a green signal to the decision that the cabinet has taken.
Dr Anil Pachnekar, National Vice President, Indian Medical Association, said, "This is a good move by the union cabinet to treat the final MBBS exam as the exit exam for PG admissions. IMA had been demanding this for a long time now. This decision will help ease the pressure on the medical aspirants."
My Medical Mantra also spoke to students' organisations to know about how this decision would impact their education. And whether it would be beneficial to them.
While speaking to My Medical Mantra, Dr Kalyani Dongre, President, Central MARD, said, "Medical students understand which subjects they are interested in while doing their internship. Therefore the post-graduate exams, should be conducted once the student completes his/her internship. The pattern of examinations should be decided upon. Also, another important subject is that the ratio of PG seats should match those of the MBBS seats available."
A few medical students also expressed their displeasure over new changes that have been brought in.
Dr Shubham Ingle, General Secretary, MARD, Nagpur Government Medical College, informed, "We are not happy with the decision taken by the union cabinet to consider MBBS final exam as the exit exam. NEET exam is based on the MCQ's and MBBS final is a theory paper. So, those students who are capable but have poor writing skills will lose their marks."
Sanjay Patil, President of Pune IMA, said, "The MBBS exam will be exit exam. But if it is made very competitive then some students who just want to do general practice on their MBBS knowledge won't even get qualified for that. This should not happen. Also, it is not easy to hold All India exam on one date."
Echoing a similar sentiment, an individual MBBS student who wished to remain anonymous expressed his concerns on the implications this decision would have.
He said, "At this point, they've just declared that the final year MBBS exam will act as an exit exam, but there are still some crucial questions left unanswered, for instance, what will be the pattern of the exam?"
He explained, "If it will be an MCQ based exam, like the current NEET-PG exam is, it will have a positive side to it since it'll reduce the burden of appearing for multiple exams; but on the other hand if it is a Question and Answer type of exam pattern, which is how the final year MBBS exams are currently conducted, it will have its cons, since writing such an exam is a skill in itself, and if a student has poor writing skills, he/she will be at a huge loss, as this single exam will be the deciding factor for their future!"
The NMC and the autonomous boards will ensure a dynamic and modern educational environment, reduce the emphasis on physical infrastructure, achieve global standards and bring in an effective grievance redressal mechanism.
The Medical Assessment and Rating Board will grant permission to medical colleges for starting PG course and for increasing the number of seats based on the standards set by the undergraduate and postgraduate boards.