Sun protection: Remember sunscreen is not just the one you apply. You can even eat your sunscreen! Surprised aren't you? Well there are oral sunscreens (heliocare/hydralife) which contain polypodium leucotomos. Additionally, use a sunscreen SPF at least 30+. Apply 20 minutes before you go into the sun to allow your skin time to absorb it.
Hydration: Keep your skin hydrated from inside as well as outside by drinking lots of water and fruit juices as well as using lotion based moisturisers at night.
Wear broad-brimmed hats, umbrellas, light coloured clothes and UV protective sunglasses when in the sun.
For those in dry places, excessive heat added with dry winds, overheat the body and it's the face that suffers the most. The delicate tissues get damaged and the skin pores get clogged leading to a rough, premature and dry skin. Exfoliation once a week can help. Mix gram flour, lemon juice, mint leaves paste and curd to form a past and gently rub onto your face and wash it off.
Exfoliate: For a clearer smoother skin. Use a mild scrub according to your skin type and use a toner and moisturiser immediately afterwards.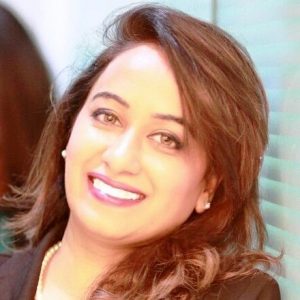 Summer skin problems and simple solutions
Let us witness few of skin problems and also how do we combat them:
Skin tan and burn
Solution: Apply cool compresses to sunburned skin to help reduce the area temperature. Never exfoliate or use a mask on sunburned skin until the area has healed. Avoiding sunlight by applying a sunscreen of min 25 SPF or calamine lotion during the day. If there is lots of itching, take an allergic tablet at night for a week and apply a very mild steroid lotion at bedtime.
Prickly heat
Solution: Have cool showers and wear loose-fitted clothing, putting talcum powder after a bath, applying calamine lotion on the rashes are some methods to reduce prickly heat. Also 1000 mg of vitamin C tabs taken for 1 week helps. If the rash is very bad, a mild steroid lotion can be used for a few days.
Home remedy: Kiwi fruit is exceptionally good if used for prickly heat. Mix juice of half a lime and a spoon of glycerine in a cup of boiled milk. Rub the mixture all over body and keep for half an hour. Rinse with water.
Body Odour
Solution: Use loose cotton clothing. Have a shower 2 to 3 times a day. Use a spray deodorant immediately after a bath on semi-damp skin.
Home remedy: A liberal wash of armpits and other body folds with vinegar mixed with water helps cut body odour. Also thoroughly scrub your body with soap and water, a few times while bathing. Add a few drops of cologne or aroma oils to the bathing water.
Solution: Consult a dermatologist for the need of antibiotics. Use a face wash containing salicylic acid.
Home remedy: Mix cucumber juice, lemon juice, a pinch of turmeric powder, sandalwood powder, mint leaves (tulsi) and basil leaves. Apply on your face for fifteen minutes. The pack has a cooling effect apart from taking out dead cells and infectious bacteria accumulated inside the clogged skin pores.
Rosacea
Solution: Avoiding sunlight, using a soap-free face wash (Cetaphil) and a good gel sunscreen, reduce stress with yoga, meditation. Also have an antacid or aloe vera juice in the morning on an empty stomach. Meterogyl gel applied at night on the affected areas help to reduce redness.
Fungal infections of the skin
Solution: Have a shower more often, use an anti-fungal dusting powder in the body folds after a bath and applying an anti-fungal cream at bedtime on affected areas. Consult a dermatologist for oral antifungals if the infection is severe.
The author is an MD, DNB, FAGE Cosmetic dermatologist and Laser Surgeon at Cutis Skin Studio