Read Time:
2 Minute, 45 Second
Approximately 1 of every 5 individuals suffer from one or the other mental illnesses. Amongst the youth in particular, depression, anxiety and stress is common. One needs to understand that whatever the concern is, they need to speak to someone close or to a psychiatrist or a support group in order to get appropriate help to cope with the situation.
Sadly, most people realise the importance of this, but tend to not get help because of the fear of societal stigma. Some of them are ashamed to ask for help as they think people might gossip and they feel they should figure it out themselves.
Illnesses like chronic depression, schizophrenia, bipolar disorder, anxiety and panic disorders can disrupt one's daily routine, hampering concentration capability, decision making capability and one's social interaction. Depression amongst the youth is commonly seen in age groups between 11 years to 15 years.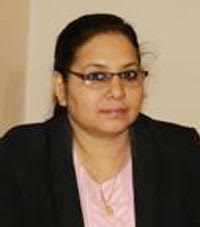 The three types of primary triggers could be the individual's emotional sensitivity level, family history and background (grief, neglect, overcaring, trauma etc.) or handling/dealing with  adjustment problems.
If neglected or improper treatment is provided, the problem could aggravate and lead to alarming mental instability that would need professional care like medication and/ or Counselling sessions or even rehab. Suicidal attempts or self-harm can also be triggered depending on the mind-set of the child.
Getting help from rehabs makes sure that someone is constantly evaluating the patient to make sure all his or her needs are met in a supportive atmosphere. This is done to take proper steps for each person to get them on the right path to recovery. The following are a few types of treatments people go through if they seek support from rehabs.
Medication: Is used at the initial stage in order to reduce the Anxiety and other related symptoms caused by the mental illness. Gradually, patients are recommended to wean it off, once they get used to the coping mechanism. Although they are prescribed medicines, consumption is closely monitored by the doctors at the rehab centres
Group Therapy: Also known as support groups, help a patient to open up and share their ordeal with others dealing with the same problem or other co-occurring issues. Groups with skilled leaders allow these people to come up with new techniques and pathways to follow, in order to deal with their current situations and not fall deeper into them
Individual Therapy: This helps a person address personal issues, talk to the therapist and identify the links between the illnesses. This therapy helps the person to change their self-depreciating thoughts and adapt and replace ways to evaluate their world
Family Therapy: This is very important for people with mental illnesses. When in a self-depreciating zone, they require family and loved ones besides them to support and reassure them that everything is fine and it would work out. Family could help them get better by speaking about the progress they show and how they are improving in terms of dealing with the illness when they can't see it
The author is a senior Psychologist, Hiranandani Hospital Vashi, a Fortis Network Hospital 
Also Read :- Government approves first of its kind mental health rehab institute