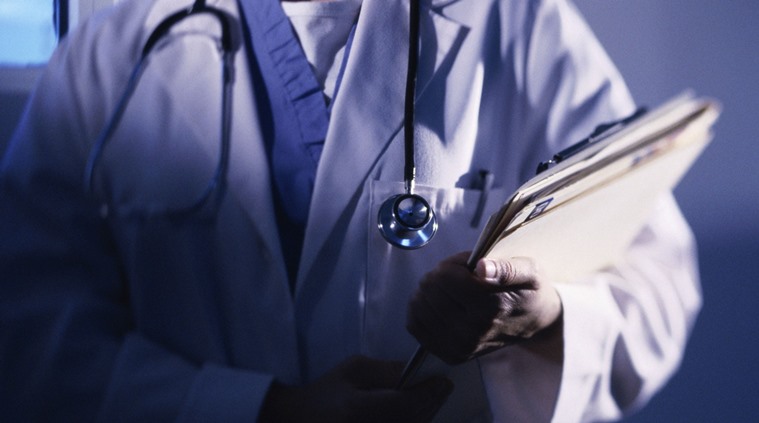 "I am not scared as a doctor. But yes! I am scared as a human being. Sometimes I feel, that I should leave this profession and go home. But then, the sacrifice which my family has done for me holds me back. As a doctor, I will shout at the patient for not taking proper care. But, will never hit a patient. I have chosen this profession to serve the society," said Dr Amol (name changed).
In a conversation with My Medical Mantra, Dr Amol, a first-year student of the Orthopaedic department at Nanded Medical College, who was attacked by the patient's relatives, firmly says, "I shall still serve the society."
He adds, "My father is a diabetic patient, and he also suffers from hypertension. I have told my brother about the attack. No one else knows about this. I fear that my family will come to know about it."
Dr Amol was attacked on June 18 by the angry relatives of the patient when he was on duty in the Primary Health Centre.
Informing about the attack, he said, "On June 18, a female patient was brought to the hospital when I was consulting another patient. So, I asked the female patient's relatives to wait for a while. After some time, I consulted the patient. After going through the reports, I told the patient's relatives to get the reports done again, as the reports were not proper. On hearing this, the relative hit me on the face."
"The technician told them the reports were proper. But, as a doctor, it was my duty to inform them and get the proper reports. But, while performing my duty with the utmost seniority, I had to face the wrath of the patient," he added.
Dr Amol said, "Sometimes the X-ray film is not in order. If a patient is brought dead in the hospital, we need to confirm it by doing an ECG. At Primary Health Centre, ECG machines are not available. In such cases, we refer the patient to another hospital. At that time, how can I declare that the patient as dead? Generally, around 10-15 relatives accompany the patient and doctors are protected with one or two security personnel."
"Looking at all the things, sometimes I do feel that, I should leave everything and go home. But, then I remember the sacrifices done by my family for me. As a doctor, I will scold the patient for not taking a medicine, but I can never hit him. I have chosen this profession to serve the people and will serve them in future too," he said.