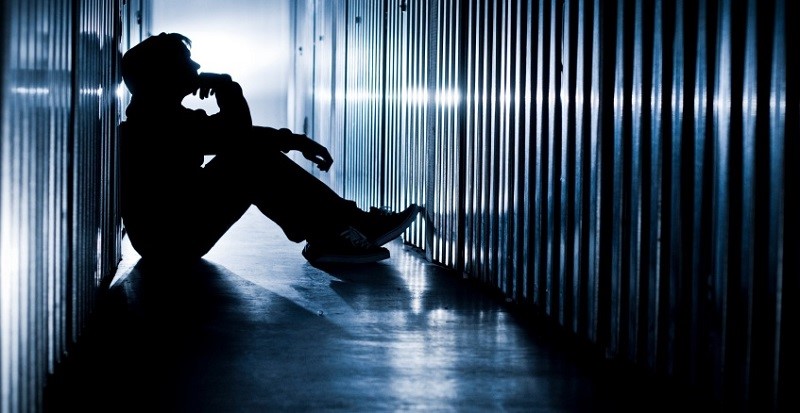 The world is moving towards a rather competitive sphere. Practically, everyone we meet today is said to suffer from depression. Tons of discussions have taken place in the last month, over the Blue Whale fiasco has hinted at increasing unacceptance of rejection and a need for instant gratification.
"I am stuck playing the Blue Whale challenge. I am depressed and I'm afraid, I will do something really bad soon. Please help me," read the desperate SOS message by a student in Tamil Nadu, that he sent to the police suicide helpline who finally helped him to come out of it.
Let's take the case of Priya Shah(name changed), a six-year-old kid who comes to Masina Hospital regularly for counselling sessions under Shifa Mogral, clinical psychologist at the hospital.
"Depression among children is a real problem and is definitely rising. Shah has been visiting me, for quite some time now. She has a dysfunctional family wherein her mother and step-mother stay under the same roof, adding to a feeling of this kid being unattended," said Mogral.
Like Mogral, many experts say that depression caused due to addiction and more often the kind of exposure, leads to children feeling depressed or low.
Dr Samir Dalwai, president of Indian Academy of Paediatrics- Mumbai Chapter, consulting Developmental Paediatrician and Founder of New Horizons Child Development Centre said, "The aspirational qualities of children are increasing, whereas, the need for instant gratification is also very high these days. Dysfunctionality in the family, caused due to the rise of nuclear families also. A lot of children who come to me with the complaint of hyperactivity are majorly depressed."
Gadgets have become a very integral part of our lives these days. Everything that we want is available on the internet and it seems almost inevitable to not be on the internet. Given the recent spate of events across the world, it seems as though everyone is becoming equally vulnerable to a lot of things that remained under the carpet earlier.
When we talk about depression and its correlation with children, one of the most vital point is to express oneself. "The biggest problem here is that children don't express themselves, the way adults do. The increasing media exposure, adds up to their inability to introspect between the right and the wrong. This in turn results in the kids having no one to vent out their feelings," said Dr Parul Tank, Consultant Child Psychiatrist at Asian Heart and Fortis Hospital who is also the head of the psychiatry department at Rajawadi Hospital.