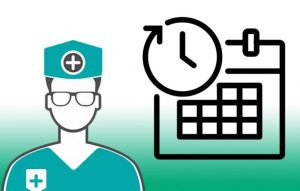 A day after Union Health Ministry proposed a move to allow the dentist to practice family medicine, the Indian Medical Association has issued a press release threatening to resist any misadventure with all its efforts.
The press release states,

Mid-level providers are a myth. Every government falling for this myth only to shallow thought process and utter disregard for the human life.

The government has to answer the question why the large number of MBBS graduates who are not absorbed into the Post Graduate courses every year are not given employment by the government.

No creation of new posts, new PHC's and CHC's due to the budget constrains is the sole reason

Dentist, nurses, optometrists and pharmacists have a role and should be contribute their services in the respective fields.
Dr Shantanu Sen, President, Indian Medical Association, said, "There is not shortage of doctors in the country. 63,250 MBBS graduates come out from 494 medical colleges of India. India has only 23,729 post graduate seats. The fact remains that government does not have a capacity to absorb them. Every year the unemployment among the young medical graduates is a cause of concern."
Dr R.V.Asokam, Honorary Secretary Genral, IMA, said, "The government attempt to provide half backed medical care to the citizens through mid-level practitioners is dangerous. The government should give permanent postings to MBBS graduates in the 1,50,000 health and wellness centres."
The IMA has threatened to resist any kind of misadventure with all its efforts.
NITI Aayog, along with the Health Ministry, is mulling a proposal to allow dentists to practice family medicine or mainstream medicine. The idea of a bridge course is under consideration of the officials, which will create mid-level health providers.
The meeting in this regards is to be held on April 22.