Health is the most important asset of any living being. The medical profession evolved as a distinct profession to safe guard this 'treasure' and suggest remedies when things go wrong. Healthcare is undoubtedly the noblest of all profession. However, in recent years, rampant commercialisation and privatisation of healthcare sector is the biggest challenge that society is facing. Instead of aping the west, we should focus on our health care according, to the needs and culture of our society.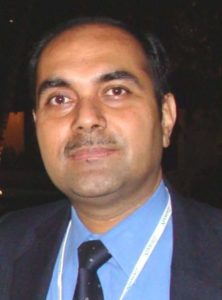 In India, where two third population still lives in rural area, with no government health machinery reaching to the grass-route, this has led to unprecedented hardship. The prevailing conditions in primary health centres and districts health centres are far from satisfactory. The pharma/hospital industry – physician nexus has led to unwanted prescriptions and interventions. Doctors resort to unnecessary investigations because of the 'incentives' or 'commissions' from laboratories.
We virtually have no expectations from the government, and their employees especially the doctors. We all know that the government is the largest employer in India. In-fact, every government employee should compulsorily pledge to support a charity every year as part of the job description. Just like other annual ritual of declaring asset and income, it should be mandatory that the employees must do 'social service' with agencies of repute. We expect much from the corporate sector, for CSR (Corporate Social Responsibility) funds.
The activities that we do every day can be classified into 'kriya' and 'karma'. What we do for our 'living' or supporting our family is called 'Kriya'. Even animals do such 'kriya' in form of hunting or gathering food. An activity that is self-less and helps others is called 'karma'. What distinguishes 'humans' from 'an animal' is the 'karma'. True accomplishments of an individual are their 'karma' and not 'kriya'. In Hinduism access to heaven/hell or type of "rebirth" is based on karma alone.
All doctors (government or non-government) should understand that 'healthcare' is their kriya because they are being remunerated for that. It would be heartening if each doctor decides to undertake additional 'karma' as per their core competence. Gynaecologists should support government on stopping female foeticide, paediatricians should participate in campaigns on child health, oncologists should engage themselves in tobacco control, cardiologists should promote healthy lifestyle etc.
If every doctor decides to spend even one hour for charity and service every week, there will be tremendous improvement in overall health of the nation.
It is time to promote individual social responsibility! Let the doctors make a beginning because they are into a noblest profession.
The author is head and neck cancer surgeon at Tata Memorial Hospital, Mumbai
Also Read About :- Pune doc conducts charity shows to help patients cover their expenses post organ transplant