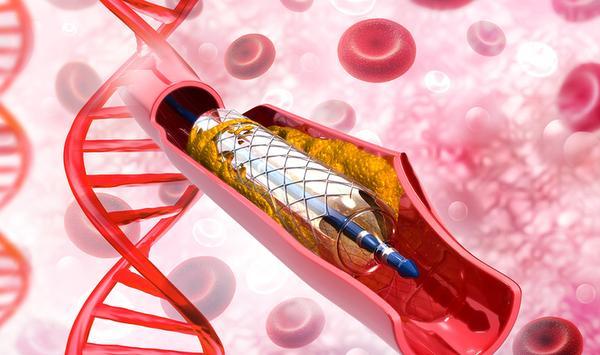 On February 14, National Pharmaceutical Pricing Authority (NPPA) fixed ceiling price of stents for betterment of patients. This decision led to issues like shortage of stents and questions were also raised on quality of stents. But, many experts and cardiologists have now accepted that this decision will eventually benefit the patients.
"I think it's a good move. After this crucial announcement, the stent prices have come down. It will allow us to help and cure more patients who can't afford such treatments. Once the patient is treated, long-term output is better and they can have better quality of life. It should have happened many years ago," said Dr Harin Vyas, Consultant Cardiologist at Fortis Hospital, Mulund.
Talking about shortage of stents and its quality, he said, "Well, whenever there is any change, there is always late communication, there are rumours and apprehensions, but it will settle down."
Vyas further said, "As far as manufacturing of newer stents with better quality is concerned, it's not going to affect much. At the initial stage, any new gadget costs more, but eventually prices come down without compromising quality. So, this is same in case of stents also. It's just matter of time."
Dr Asha Moorthy, Senior Cardiologist from Chennai, said, "The coronary artery disease has become very epidemic in India, especially in younger generation with single vessel block and multi-vessel block. So, initially, the trend was to give triple vessel disease with bypass surgery, but nowadays the trend is that we can even do multiple stents for a single patient with multiple blocks. So, with the reduction of stent costs, I think more number of patients can be available for taking this procedure. With easy availability of stent at reasonable and affordable prices, stents will benefit large number of people especially from lower-economically strata."
Speaking on clot-dissolving medicine, which dissolves blood clots and helps to open blocked arteries rapidly, Moorthy said, "Dissolving drugs cost has reduced 30% to 50%, so patients can take it for long period. Earlier, with higher costs, patients would stop taking medicine, but now this situation will change."
Moorthy also says reduction in stents' cost doesn't mean quality will be degraded.
Murthy and Vyas expressed their views on fixed ceiling price of stents at a conference organised by World Congress on Cardiac Imaging and Clinical Cardiology. The four-day conference, which will end on 26th February is single platform where national and international health experts will share their study, research and expertise about cardiovascular disease.
The issue of overpricing of cardiac stents has been repeatedly taken up by health activists, Food and Drugs Administration. Controller of Legal Metrology, Maharashtra, had also written to NPPA stating that during an inspection of 8 major hospitals, it was revealed that all hospitals are charging different prices for stents.
Dr Kaushal Chhatrapati, Interventional Cardiologist, Surana Sethia Hospital, said, "Now with stent-capping, angioplasty has become affordable. As a cardiologist I welcome the move heartily. However, it is surprising that an injection of Elaxim/ Velix, which is an acute clot-busting medicine, continues to cost a mind boggling Rs40,000 to Rs50,000.
It said prices of stents varied between Rs1,05,000 to Rs1,90,000 in different hospitals. In the letter, it also requested to expedite the process of making the decision to fix a standardised specification of stent and its MRP to stop fleecing and cheating of patients.
NPPA had written to all chief secretaries to ensure compliance of stents price capping, its availability and uninterrupted cardiac care services. It further explained that price capping exercise of cardiac stents by NPPA was rationalisation of prices by slashing bad 'profiteering' and leaving reasonable 'profits'.
Last week, NPPA had issued an order asking the manufacturers to deter from creating artificial shortage of stents in the market. This decision was taken after NPPA received numerous complaints on attempts made by distributors on artificial scarcity on cardiac stents.
Following this drug companies had assured Secretary Pharma & Chairman National Pharmaceuticals Pricing Authority (NPPA) of India that they will ensure uninterrupted supplies and will not withdraw any brand.
Related links
Drug companies assure NPPA of uninterrupted supplies of stents
Hospitals forced to stop angioplasties as stents disappear from market despite warning
NPPA's fresh notification warns manufacturers against creating artificial shortage of stents
Cardiologists fear shortage of stents after NPPA introduces price ceiling