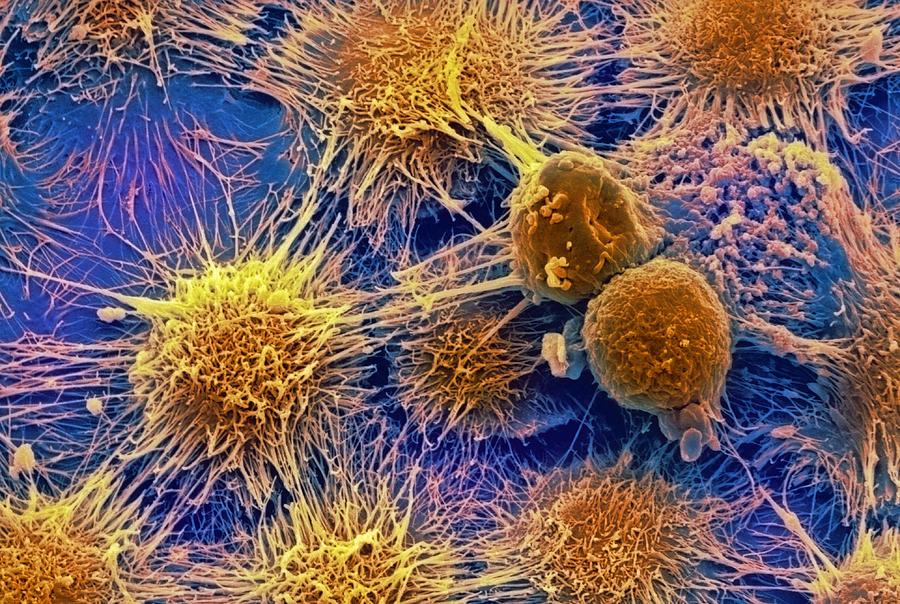 It is a known fact that cancer is a leading cause of death worldwide, now a recently released report undertaken by the European Short Term Scientific Mission revealed that India ranks second in productivity loss due to the same.
The study published in the Journal of Cancer Epidemiology latest edition, focused on the effect of premature deaths from cancer and productivity loss in key developing countries, namely the group of BRICS countries – Brazil, Russia, India, China and South Africa.
The study stated that premature – and potentially avoidable – death from cancer is costing tens of billions of dollars in lost productivity in a group of key developing economies.
Over two-thirds of the world's cancer deaths occur in economically developing countries, but the societal costs of the disease have rarely been assessed in these settings.
In the study, the cost per death ratio in India was a startling 2.73; almost double that of other BRICS countries. India also recorded a total productivity loss of $ 6.7 billion in 2012 due to cancer, representing 0.36% of its GDP; second only to South Africa which recorded $1.9 billion amounting to 0.49% of its GDP.
While the cost per death of productivity lost in India was just under $20,000 – the lowest of the BRICS countries, the greatest total productivity losses in India – $0.74 billion from lip and oral cancers – is alarming. China too, recorded figures of nearly $8 billion lost in productivity annually due to tobacco smoking.
"The use of smokeless tobacco, often combined with betel quid, can be attributed to almost 50% of oral cavity cancers in India. Lip and oral cancers dominate lost productivity in India due to the relatively high prevalence of chewing tobacco," said Dr Pankaj Chaturvedi, a prominent cancer surgeon at Tata Memorial Hospital.
Gender disparity in lifestyle factors such as smoking tobacco also showed pronounced results in the loss of productivity. The prevalence of smoking among males and females was found to be 23% and 2% respectively in India.
Dr P. Gupta, Director of Healis-Sekhsaria Institute for Public Health, Navi Mumbai and a co-author of the paper observed that "The very different patterns of workforce participation by gender in BRICS countries serve to exacerbate the gender disparity in productivity losses."
He added, "In India, impact of increasing female workforce participation on estimates of lost productivity, overlooks the fact that women in India have significant household and community roles, as well as completing unpaid work in family business or agricultural work which, when lost due to cancer, still represents a loss to society."
The loss of productivity in the BRICS economies due to cancer-related premature mortality is considerable in total cost terms – $ 46.3 billion, which represents 0.33% of combined GDP.
In contrast to developed countries, many of the cancers which result in high lost productivity in the BRICS countries are amenable to prevention, early detection or treatment. To date, screening programs have been difficult to implement in almost all developing countries due to a lack of infrastructure and resources.
Differences in the availability of, and access to adequate treatments causes variability in survival and resulting productivity losses in both developed and developing countries.
"In India and China, the lost productivity costs per death of leukaemia are relatively high (5% of the total), perhaps because advanced, multi-modality treatments can be difficult to access. The costs and logistical difficulties in implementing screening and treatment programs highlight the importance of prevention in relation to cancer in the BRICS countries," added Dr Gupta.
Dr Chaturvedi said the research reaffirms that affirmative policies promoting lifestyle changes that reduce the burden of cancer would have positive effects on Indian economy rather than destabilise it as claimed by tobacco, areca nut, fast food, sugary drinks lobby.
"A combination of tobacco control, alcohol control, vaccination programs and cancer screening would lead to significant gains for both health as well as economics of India," said Dr Pankaj Chaturvedi.