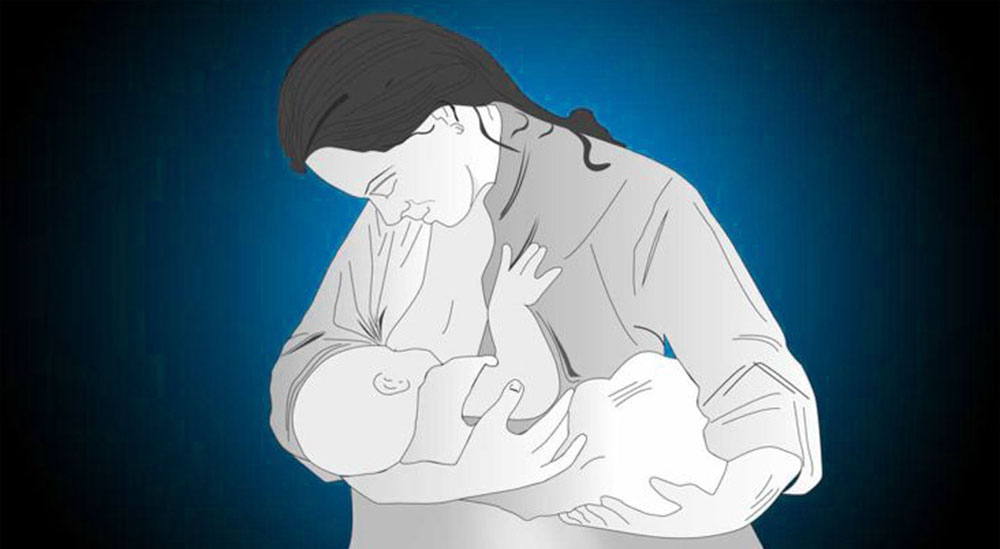 It is known breastfeeding can be good for babies as it reduces their risk of infections and illnesses. But findings over the years have also found potential benefits for mothers themselves.
The report titled 'Breastfeeding History and Risk of Stroke Among Parous Postmenopausal Women in the Women's Health Initiative' was published in the Journal of the American Heart Association on August 22.
"Some studies have reported that breastfeeding may reduce the rates of breast cancer, ovarian cancer and risk of developing Type 2 diabetes in mothers," said lead author Lisette T. Jacobson, an assistant professor in the department of preventive medicine and public health at the University of Kansas School of Medicine-Wichita, Kansas.
She added, "Recent findings point to the benefits of breastfeeding on heart disease and other specific cardiovascular risk factors."
The team analysed data on more than 80,000 postmenopausal women who are a part of a national, observational study called the Women's Health Initiative.
Participants, who were recruited between 1993 and 1998 (when their average age was 63.7 years), delivered one or more children and have had their medical events and health habits tracked since recruitment.
The amount of time they spent breastfeeding their child varied widely with 58% reported ever having breastfed. Among these women, 51% breastfed for 1 to 6 months, 22% breastfed for 7 to 12 months, and 27% breastfed for 13 or more months.
The researchers not only examined the possible association between breastfeeding and stroke risk for mothers, but also looked for variations based on ethnicity. This is believed to be one of the first studies to do so.
Findings revealed the risk of stroke was 23% in all women, 48% lower in African-American women, 32% lower in Hispanic women, and 21% lower in Caucasian women.
Though a causal relationship was not confirmed, these figures emerged after the team adjusted for many other risk factors such as age and family history. Thus, the correlation is quite strong given the size and diversity of the participants.
They also linked a longer breastfeeding period to a lower risk of stroke. Mothers are generally advised to breastfeed exclusively during the first six months of a baby's life, as per recommendations from the American Academy of Paediatrics and the World Health Organization.
"Breastfeeding is only one of many factors that could potentially protect against stroke. Others include getting adequate exercise, choosing healthy foods, not smoking and seeking treatment if needed to keep your blood pressure, cholesterol and blood sugar in the normal range," Jacobson added.