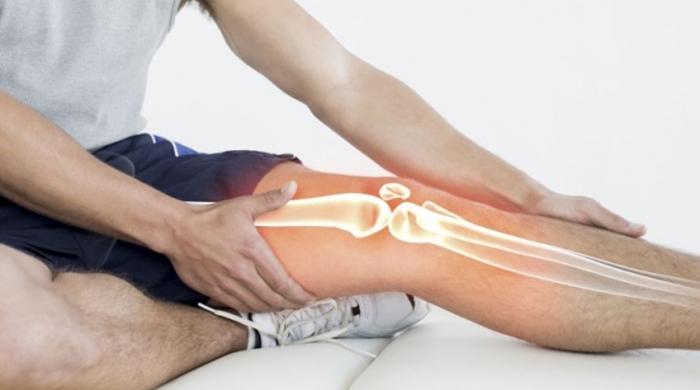 The fourth day of the August is observed as Bone and Joint Day since 2012. The slogan is "Stronger bones Stronger India – because of healthier the bones, healthier the society and stronger the nation."
Dr Parag Sancheti, Chairman Sancheti Hospital, said, "There is an increased prevalence of Bone and Joint ailments amongst the youth as well. In most of the cases, other than accidents, if diagnosed early, the patients can be treated in a short span of time and may not need any complex treatment."
Things that should be done to keep the bones and joints healthy:
Physical exercises (participation in sport), adequate milk intake, calcium, other minerals and vitamins supplements, fruits and vegetable intake promote bone formation.
Soda and cola drinks containing a considerable amount of phosphorus, an acid-forming mineral, interfere with the skeleton's ability to absorb calcium and must be discouraged.
It is significant to improve the bone health of the girl child, as they are going to be future mothers.
During the teenage, as much as 40−60% peak bone mass is built. He added that the key to good health in today's generation is proper diet and keeping weight in check.
Obesity can put pressure on joints and pose a risk of damaging the joints and causing arthritis.
Fragility fractures a major concern
Dr Chetan Pradhan, an Orthopaedic and Trauma Specialist from Pune, said that one of the major causes of concerns in India is the fragility fractures or fractures occurring due to weak bones in elderly. "In India, as much as 30% women and 15% men above the age of 50 are osteoporotic. The vulnerability in Indians comes from various factors like genetic factors, early menopause/hysterectomy in women, persistent poor intake of calcium, chronic VIT-D deficiency, inadequate and improper sunlight exposure, more indoor and sedentary lifestyle of elderly, lack of activity, medication, Parkinson's, and epilepsy, etc. Also, these patients are more prone to falls and sustain major injuries. However, the mantra for success is to get them out of bed and make them walk," he added.
Need for awareness on Cerebral Palsy
Dr Sandeep Patwardhan, Paediatric Orthopaedic Specialist from Pune, said, "Cerebral palsy is a term used to describe a set of neurological conditions that affect body movement. It is the most common form of childhood disability. In India, around 15-20% of total physically disabled children have Cerebral Palsy (CP).
He added, "For India, the estimated incidence is around 1.5 to 3/1000 live births; however, being a developing country, the expected figure may be much higher. We need to intensify integrated education and rehabilitation programs for such children. Over the last couple of decades, there is a positive change in the medical intervention programmes for the persons with CP. We need to reach the rural population with more intensive and workable programmes, keeping in mind the problems of Cerebral Palsy and Rural environment."